AC Schnitzer Type V Forged Alloy Rims - up for new hеights
AC Schnitzer proudly presents their latest alloy rims, with the external diameter of 22 inches – the new forged alloy wheels creates more than just a physical contact with the ground, but visual too.
"If the wheels are too small, the car soon starts to look leggy and unstable". – explained the AC Schnitzer Chief-Designer Michele Viandante. With the abnormal – over half a metre size, the Type V alloys provides the necessary visual ground adhesion and fills the wheelarches even on vehicles like the new 7-series (F01/F02), the X5 (E70) and the X6 (E71).
Just 14.3 kg each, the new one-piece forged alloys Type V in BiColor finish reflects their high performance genes from AC Schnitzet in both, construction and vision.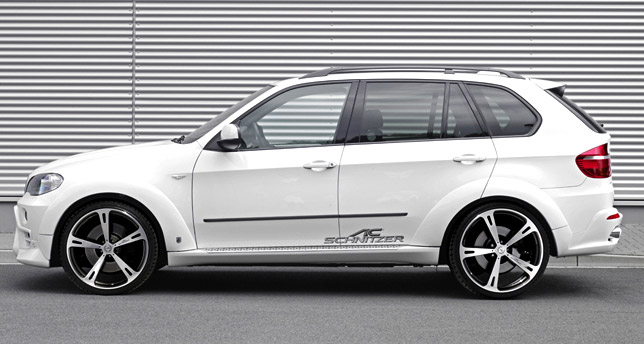 The new Type V forged alloys are available in the following sizes for the vehicles listed:
Vehicles: BMW X5 (E70), X6 (E71) and 7-series (F01 / F02)
Wheel type: Forged alloy Type V, Typ VII
Wheel design: one-piecedreiteilig
Manufacture: Forged with milled centre, gegossener Innenhalbkanal,
Sizes: 9.5J x 22 inch; 10.0J x 22 inch; 11.5J x 22 inch