Acura Reveals the NSX GT3 Racer in New York

Acura NSX GT3 Race Car was unveiled at the New York International Auto Show yesterday. The twin-turbocharged NSX supercar is about to be featured in a campaign in North America starting in 2017. What is currently happening with the NSX? It is undergoing testing and this means that this fall it will be slated for homologation as an FIA GT3 class racecar.
The car featured at the event has its custom bodywork and aero components. These include large deck wing spoiler, underbody diffuser and enlarged hood vents. Of course, the latter serve in terms of engine cooling. Speaking of which, it is the NSX GT3 will be powered by a 3.5-liter, 75-degree, twin turbocharged DOHC V-6 unit, a.k.a. the same one in the production 2017 Acura NSX. The powerplant will be mated to a six-speed sequential-shift racing gearbox, driving the rear wheels.
SEE ALSO: 2016 Acura NSX Supercar Was Sold for Nearly Ten Times its Book Price
Another thing in common between the production and the GT3 NSX is that the latter will utilize the ultra-rigid and lightweight multi-material body of the production model, which comprises of with aluminum-intensive space frame. It will be produced by the Performance Manufacturing Center in Ohio as the twin turbocharged V-6 engine.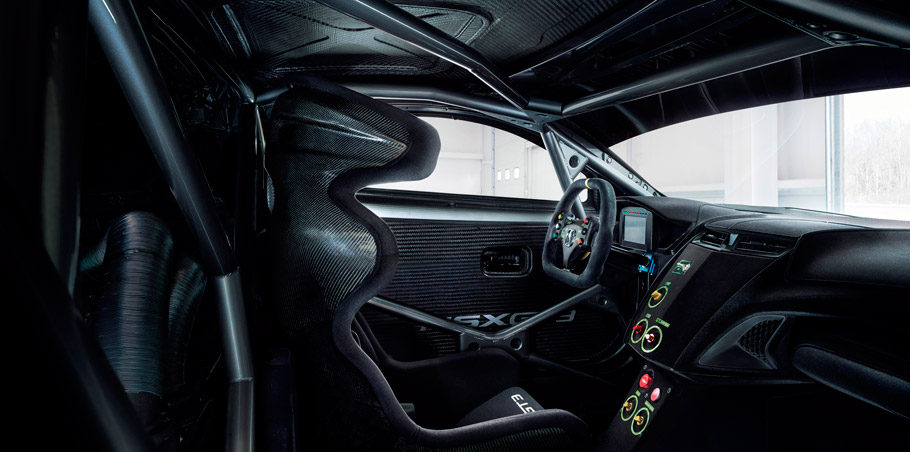 The NSX GT3 was initially developed by the race engineering team of Acura and additionally tested in Europe and Japan. The FIA GT3 global racing specifications are currently being undertaken by the company's North American race engineering group.
The production variant of the 2017 Acura NSX will be launched on the market this spring. The serial production begins in late April at Acura's Performance Manufacturing Center. Those willing to buy the exclusive car can already place their order online with the help of the NSX online configurator at NSX.Acura.com.
Source: Acura