ABT Sportsline Gives More Power to Audi S3 Limo

Audi is a brand which has climbed to the top of its quality. Manufacturers envision it as the ultimate truth in engineering. Tuners see it as a venue for experiments which happen to be successful almost every time. Marque-lovers accept it as the king of kings in the automotive world. Of course, there are many who are ready to disagree with this but we have to admit that the Bavarian auto-giant knows how to satisfy its customers.
Let's jump to the main point. Audi S3 limo is truly a remarkable car. It demonstrates excellent performance and great driving dynamics. And now ABT Sportsline has decided to push the capabilities of the S3 even further thanks to their ABT Power New Generation control unit. Thanks to the upgrades, the car now impresses with 370 HP (272 kW) and a maximum torque of 460 Nm, When we take into consideration the fact that it has jumped from 380 Nm to the current figures, the difference is quite huge. And still, if these rates do not seem high enough, ABT Sportsline offers a more powerful ABT Power S package which will give you no less than 400 HP (294 kW) and 480 Nm.
The 33% upgrade is the result of the software as well as the ABT exhaust system. The latter is comprised of pre-pipe and sport-type catalytic converter. In addition to this, ABT also offers right sport-type sway bars for the front and rear axle. An optional front grille and sporty fender inserts are available too. Audi S3 limo has also been tweaked with ABT rear skirt set, front silencer and stainless steel muffler with black chrome-plated end pipes included.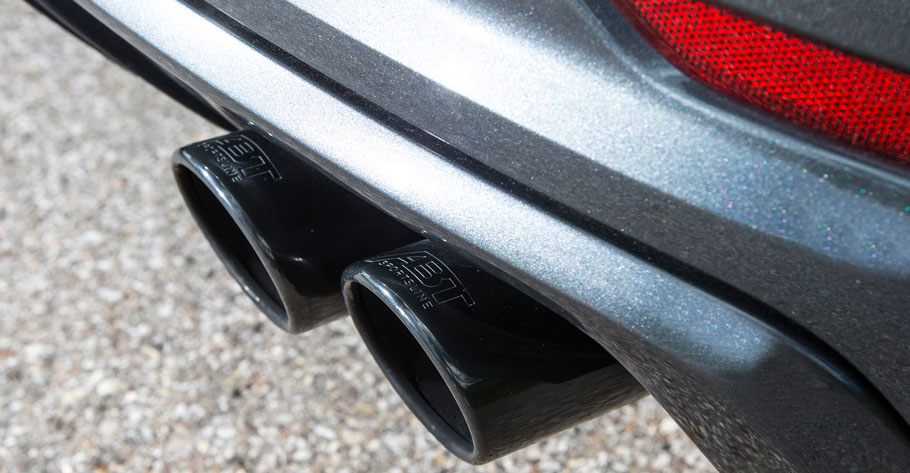 Finishing touch add the brand new 20-inch ABT FR allow wheels. CR, DR or ER-Cs ca be purchased as well, depending on the model. They vary from 18- to 20-inch and come with different finishes too.
ABT S3 SALOON - DATA AND FACTS
ABT ENGINE TECHNOLOGY
| | |
| --- | --- |
| Engine: | 2.0 TFSI, 1.984 cc capacity |
| Performance tuning: | ABT POWER "New Generation" |
| Performance: | 370 HP/ 272 kW (standard: 300 HP/ 221 kW)460 Nm (standard: 380 Nm) |
| | |
| Engine: | 2.0 TFSI, 1.984 cc capacity |
| Performance tuning: | ABT POWER S "New Generation" |
| Performance: | 400 HP/ 294 kW (standard: 300 HP/ 221 kW)480 Nm (standard: 380 Nm) |
ABT AERODYNAMICS
ABT front grille
ABT fender inserts
ABT rear skirt set (incl. front silencer and stainless steel rear muffler with black chrome-plated end pipes)
ABT WHEELS in design FR, ER-C, DR or CR in 8.5 x 18, 8.5 x 19 or 9.0 x 20 inches
Available also as complete set of wheels with sports tires in sizes 225/40 R18, 225/35 R19 or 235/30 R20
ABT EXHAUST TECHNOLOGY
ABT stainless steel muffler system with four black chrome-plated end pipes (90 mm Ø)
ABT SUSPENSION TECHNOLOGY
ABT anti-rollbars set for front and rear axle
ABT INTERIOR
ABT floor mats
ABT integrated entrance lights
ABT start-stop button with integrated, illuminated ABT logo
Source: ABT Sportsline