ABT extravagant leather decorative inserts for the A4, A5 and Q5
With ABT vehicles the "inner values" are also of importance, even if passers-by and other drivers initially notice other things. This is because a "real ABT" can be detected by three exterior elements: firstly by its dynamic design, which also includes the typical ABT 4-pipe rear muffler, secondly the impressive sporty sound – and finally the performance of the engine, tuned in Kempten. Anyone who says that you cannot see the extra power is wrong. You can see it in every overtaking manoeuvre.
The passengers on the other hand can also permanently enjoy a sporty interior. For the A4, A5 and Q5 models the renowned tuners from Allgäu have expanded their range of accessories with especially extravagant decorative inserts: the material is high-quality leather, while the carbon look ensures that sportiness and sublime design also make a perfect match in the interior.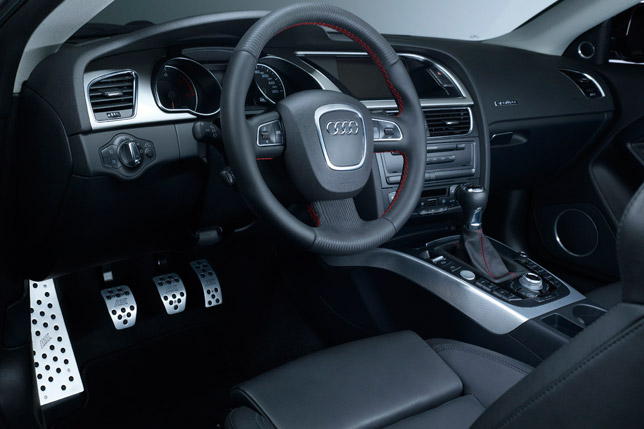 The decorative insert sets comprise the inlays in the areas by the front and rear doors or the font on the A5, as well as the gear stick. With the A4 the shade also covers the glove compartment. The feel and look suit each other and show, even in the interior, that driving an ABT is something special - including its high recognition value.