A3 Popularity All Thanks To Performance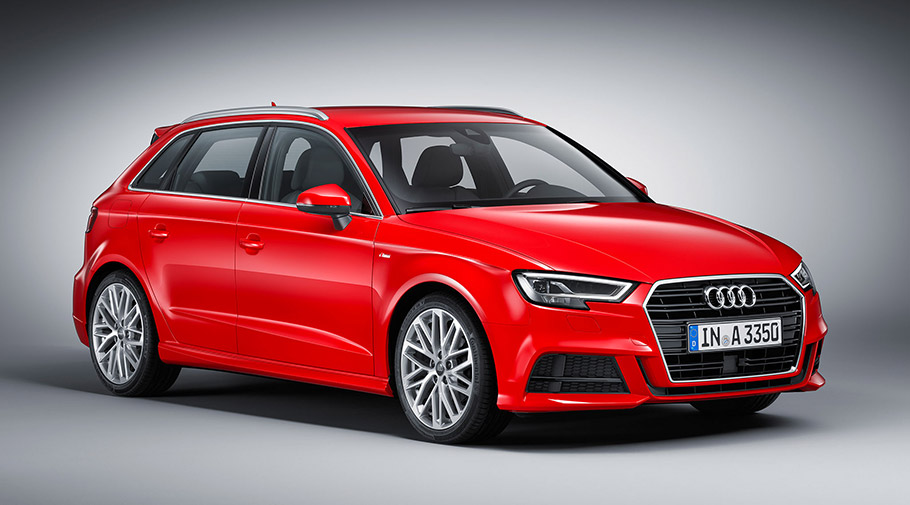 The 2017 Audi A3 is as popular as ever and it's only been around for about three years. Even though it's a youngster it's been a top choice for those wanting a luxury compact sedan or convertible. The Audi A3 is a compact that gives you comfort and great gas mileage along with the Audi assurance that the highest quality workmanship and engineering has been infused into this little car with the big name.
The A3 is a performer. That simply means that its handling and acceleration is smooth, precise and responsive. It also means that it is carrying on the proud tradition of Audi's incredible German design and reputation for building things the right way the first time. This great little car out shines all of its competitors in performance, comfort and safety. It also boasts some terrific standard features: Bluetooth phone and audio connectivity, USB charger, LED daytime running lights. 17-inch alloy wheels, front and rear parking sensors, sunroof, automatic xenon headlights, automatic wipers, rearview camera, eight-way power driver seat, leather upholstery, MMI electronics interface, 60/40 split-folding seatbacks, dual-zone automatic climate control, 10-speaker sound system, satellite radio and a CD player among other things.
The Audi A3 can hit 60 miles an hour in only 5.8 seconds with its 2.0-liter engine. The EPA rated the A3 with front wheel drive at 29 miles per gallon; the all-wheel drive model at 27 mpg. While the convertible with front-wheel drive gets 28 mpg combined city and highway and the all-wheel drive convertible gets 25 mpg combined.
SEE ALSO: Vilner Team Challenges the Maybach Styling: Did They Make it Better?
Just like the whole family of Audi vehicles, the A3 is all about safety. Government tests awarded the A3 its highest five star rating for overall safety and five stars for total side impact protection. The IIHS (Insurance Institute for Highway Safety) gave the 2017 Audi A3 sedan its highest award for moderate overlap front impact, small overlap front impact, side impact and roof strength crash test results. The IIHS also gave its highest rating of "Good" to the A3 for seat and head restraint design and for whiplash protection in rear impacts.
The 2017 Audi A3 is a delight to drive and even more fun to own. People always look twice when the see an Audi, but for some reason they just love staring at this compact wonder of a car. Take a test drive at Audi Valencia.