2016 Renault Mégane Renaultsport 275 Cup-S And Its Offerings

Hot hatch fans now can enjoy the multi-award-winning, high-performance Megane Renaultsport which comes with the introduction of the 275 Cup-S. The vehicle not only bring some additional features but is also offered with more appealing price. But this is not all. The Renaultsport lineup also offers and the 275 Nav. This model replaces the 265 and adds 10 hp more. How cool is that?
In fact, both of the Megane Renaultsport models are geared with the same 2.0-Liter 275 hp (202 kW) turbocharged petrol powerplant. As you might remember, this is the same engine that helped the 275 Trophy-R shatter the lap record for a front-wheel-drive production car around the 13-mile Nürburgring Nordschleife with a time of 7 minutes 54.36 seconds back in June 2014. This is what I call a badass engine.
The Mégane Renaultsport 275 Cup-S
As in every other sport vehicle the Renaultsport comes with a special engine. In normal mode it develops a total of 250 hp at 5,5000 rpm for comfortable and smooth everyday drive, but with the Renaultsport Dynamic Management system the vehicle produces additional 10 hp and a total of 360 Nm of torque. And with the slick-shifting six-speed manual transmission you are ready to rule over the streets. With responsibility I hope.

Futhermore, the vehicle goes from 0 to 100 km/h (62 mph) in 6.0 seconds and has a top speed of 284 km/h (158 mph). And there are also good news for the eco-fans out there. This engine meets all EU6 restrictions and with the start/stop system it has NEDC of 37.7mpg and CO2 emission of 174g/km.
SEE ALSO: 2016 Renault Talisman Estate: Are Two Talismans Enough?
The 275 Cup-S also comes with the proven Cup Chassis Pack with mechanical limited-slip differential, red Brembo four-pot brake calipers, fine-tuned springs and dampers and a stiffer anti-roll bar.
This vehicle definitely deserves our attention. Maybe it deserves and yours. So, what do you think about it?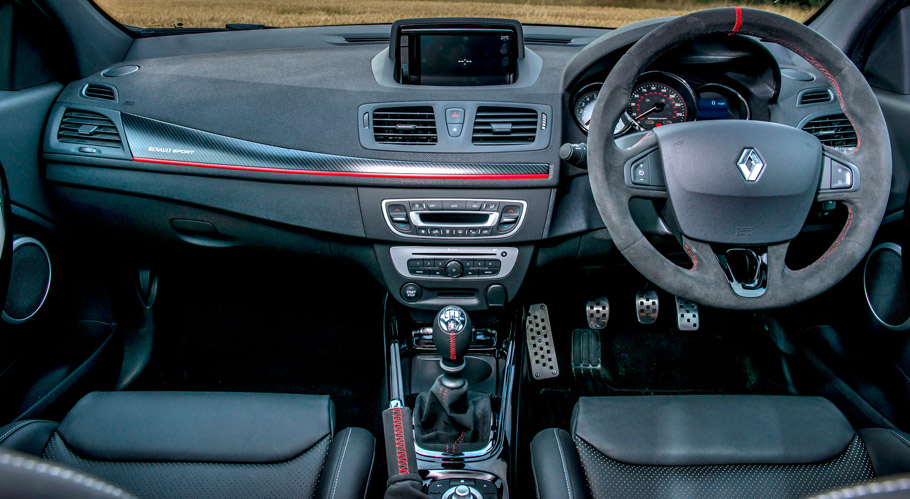 Source: Renault