2015 Volvo XC90 Infotainment System [videos]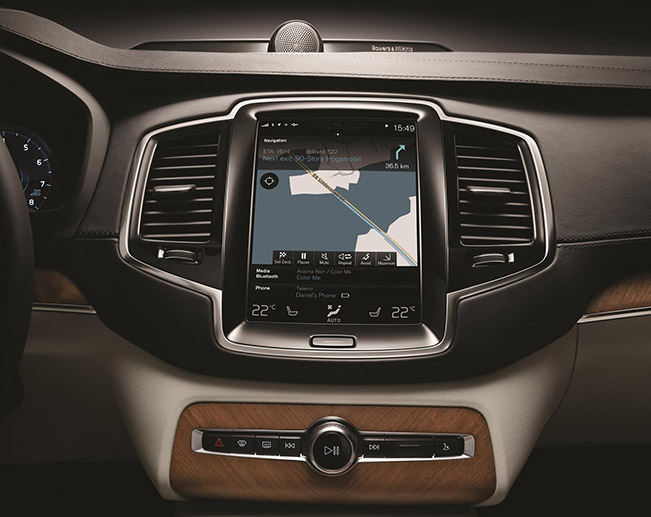 Volvo has published several videos of the special interior of the all-new 2015 XC90. The flagship SUV is set to make official debut in August, this year. It is scheduled to enter production in Sweden at the Torslanda factory in Gothenburg.
The elegant and stylish cabin boasts a big touchscreen display using Volvo's Sensus interface which promise to be not only intuitive and easy to use, but more it will "keep eyes on the road and hands on the wheel as much as possible" according to Volvo's senior vice president of design Thomas Ingenlath.
Most of the buttons and switch knobs have been replaced by the new display. This is a very effective way of keeping the driver focused on the road instead of using different buttons for all kinds of functions. There is also a head-up display projecting important data on the lower section of the windscreen, while voice control also minimizes distractions.
Other nice innovation is the ability of the touchscreen to recognize the touch input even, when the driver wears gloves. A special infrared technology takes care for that.
2015 Volvo XC90 will also come with an Ericsson-based cloud solution and a HERE navigation system, which will support remote content updates. Volvo Sensus will include a number of cloud-based apps such as connected navigation, Internet radio, music streaming, finding & paying for parking, detecting restaurants and other nice stuff.
Enjoy!
Source: Volvo