2014 Opel Astra GTC 1.6 CDTI - 136HP and 320Nm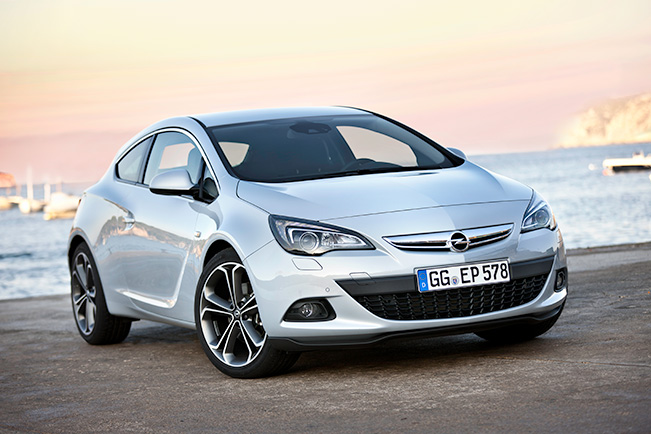 Opel is now offering the new Astra GTC with the updated 1.6 liter CDTI diesel engine. It ensures a powerful and clean drive in the sporty compact coupe. The model is currently available on the market and priced from €24,390 (including VAT).
The 1.6 liter CDTI diesel replaces the 1.7 liter unit. The new power unit delivers more power (+7 HP and 20Nm) and boasts lower fuel consumption. The 1.6 liter CDTI produces 136HP (100 kW) and 320Nm (236 lb-ft) of torque. 0-100 km/h in 10.2 seconds and a top speed of 198 km/h (123 mph). Additionally the elasticity is drastically improved – 80 to 120 km/h in 8.9 seconds instead of the previous 10.5 seconds.
The fuel efficiency stands at 4.1 liters / 100 km (57.3 mpg US or 68.9 mpg UK) in combined cycle with CO2 emissions of 109 g/km.
The engine is connected to an improved 6-speed manual transmission and features a start/stop system. A host of enhancements to the transmission components and shifting mechanisms, as well as to integration in the vehicle, led to noticeable improvements in comfort.
Other power units in Astra GTC's range include the high-performance diesel 2.0 BiTurbo CDTI with 195HP (143 kW) and 400Nm (296 lb-ft) of torque; the top-of-the-line OPC model with 2.0 liter turbocharged petrol – 280HP (206 kW) and 400Nm (296 lb-ft). There is also a powerful 1.6 liter ECOTEC Direct Injection Turbo – 170HP (125 kW) and 260Nm (193 lb-ft).