2014 Opel Astra 1.6 CDTi - Price £17,635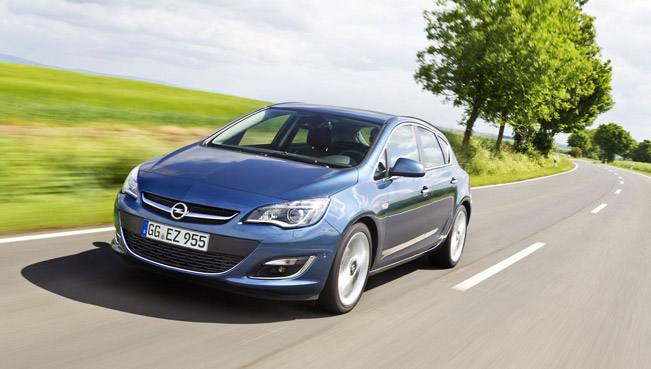 2014 Opel Astra 1.6 CDTi is now available with pricing starting from £17,635 for the 110HP ecoFLEX model.
The super-smooth and super-quiet new generation engine boasts an impressive 76.3 mpg UK and CO2 emission of just 97 g/km. It also complies with EURO 6 regulations and boasts best-in-class low noise and vibration.
Jerry Ramsdale, organiser of the Fleet World Fleet Show event, commented:  "We are delighted with the green emphasis at this year's Show, which has seen many manufacturers keen to show off their very latest low-carbon offerings, like the new 'whisper diesel' Astra from Vauxhall."
"For those fleet decision makers who want to find out more about the benefits of going green, the Allstar Card Services Eco-driving Hub will help them understand all the factors affecting the size of their future fuel and tax bills, and all the ways of improving them," , he added.
The 1.6 liter CDTi ECOTEC is also available with 136HP (100 kW) and 320Nm (237 lb-ft) of torque. The combined cycle is just 4.1 liters / 100 km with emissions of just 109 g/km CO2.
This new generation engine and its innovative engine control unit have been entirely developed in-house by a global team of engineers in Turin, Rüsselsheim and the USA.
Source: Opel