2011 STARTECH Jaguar XJ
During the now running 81st edition of Geneva Motor Show, STARTECH has premiered its staggering sport program for the premium Jaguar XJ series, which showcases sleek yet sporty body components, unique 21-inch forged alloys and custom-styled interior ambience.
At first glance, the enhanced British luxury saloon boasts newly added STARTECH front attachment, which has monstrous air inlets with LED daytime running lights and renders more sophisticated shape due to reducing the lift on the front axle. In addition to that, the STARTECH conversion has design elements on the rocker panels and a new rear apron with integrated diffuser that underlines incredibly the ride's all-new stainless-steel rear mufflers.
Furthermore, a subtle rear spoiler lip on the trunk lid creates an optimal aerodynamic balance.
STARTECH Jaguar XJ rides on a special edition set of the STARTECH Monostar J Diamond Edition wheels in 21-inch wrapped in high-performance tires in the sizes 255/35 ZR 21 in front and 295/30 ZR 21 on the rear axle.
Inside the cabin of the Jaguar XJ, STARTECH is offering an enormously wide variety of premium finishes from different leather and Alcantara colors, blended with the latest high-tech gadgets, including an exclusively developed state-of-the-art multimedia system based on the Apple's iPad, which delivers owners an opportunity to be always online or enjoy entertainment in the rear compartment.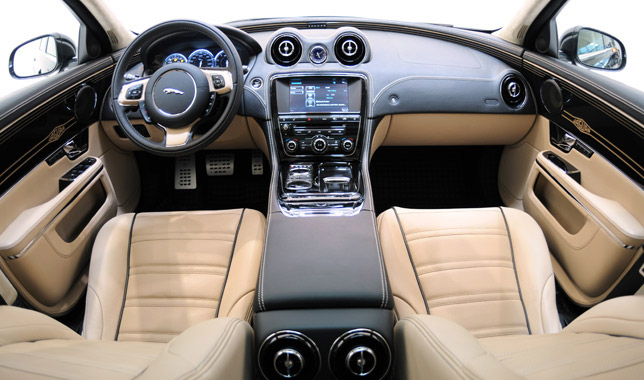 Source: STARTECH