World Premiere For Wiesmann GT MF4-CS In Geneva [TEASER]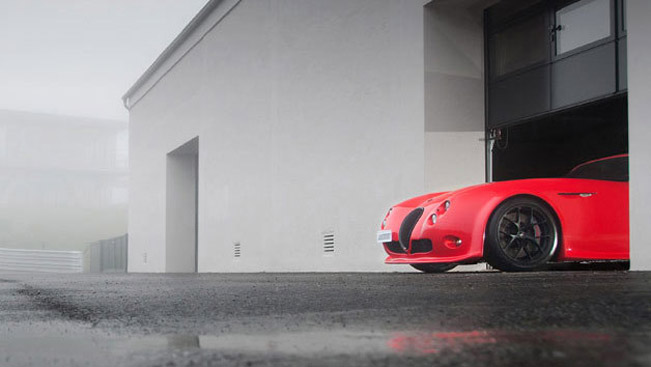 Wiesmann GT MF4-CS is the latest sports car by the automotive manufacturer Wiesmann which has just been teased. What we can see from the image released by the brand is just the front of the car and this is where we get the impression of the provocative red exterior color and the typical Wiesmann front fascia.
However, it surely seems that the new GT MF4-CS is going to have more contemporary style. The model is going to make a world premiere at the international motor show in Geneva in March. To go further into details, the new car is a club sport version of the Wiesmann GT MF4-S and will be available in a limited edition run of 25 cars.
The club sports version which debuted back in 2010 at the same Auto Show, and it utilizes V8 unit which generates 420 horsepower (310 kW) and 295 pound-feet (410 Nm) of torque. The model accelerates for only 4.4 seconds to get from 0 to 100 km/h.
The same uncompromising approach will be used in the GT MF4-CS, which in addition will undergo a weight reduction and will include pure performance-oriented racing elements. Therefore it will probably also deliver great opportunities for achieving the best times on racetracks around the world.
Source: Wiesmann