Wimmer Takes a Closer Look at a Mercedes-AMG Machine: The Result is Simply Imressive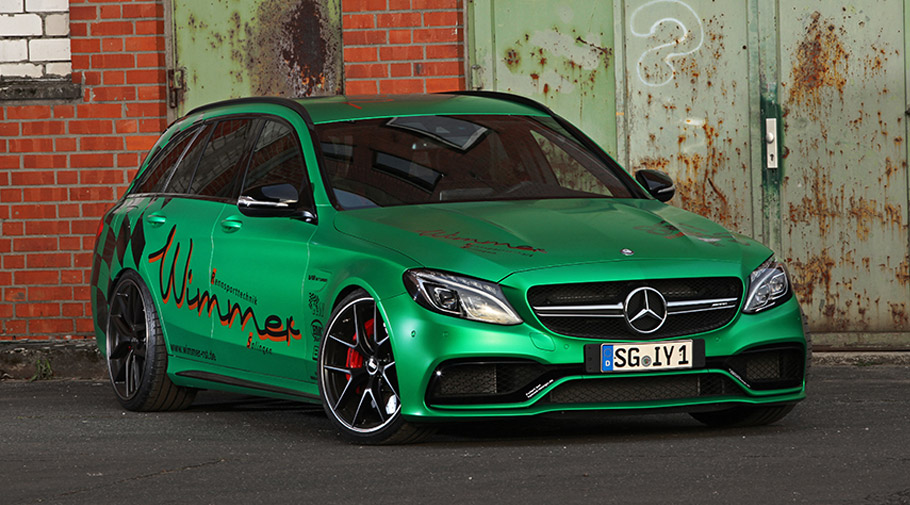 Wimmer. It almost sounds as a Winner. And behaves like one! Wimmer Rennsporttechnik in Solingen has proven itself as one of the best and most comprehensive tuners for the past 25 years. And even after a quarter of decade of dominating, the team does not stop impressing the audience: whether clients want a complex compressor upgrade, comprehensive exhaust system or chip tuning, Wimmer will have the job done.
And now the crew proudly showcases it's latest project: a fine-tuned and optimized Mercedes-Benz C 63 AMG S. This machine has undergone some comprehensive revision procedure and numerous alterations. Let's start with the drivetrain system, shall we? The original Mercedes-AMG system delivers a total of 510hp (375kW) and 700Nm, which was simply considered as simply not enough. Now, the revised drivetrain system is capable of delivering a total of 801hp (589kW) and the massive 900Nm of torque. Impressive, isn't it?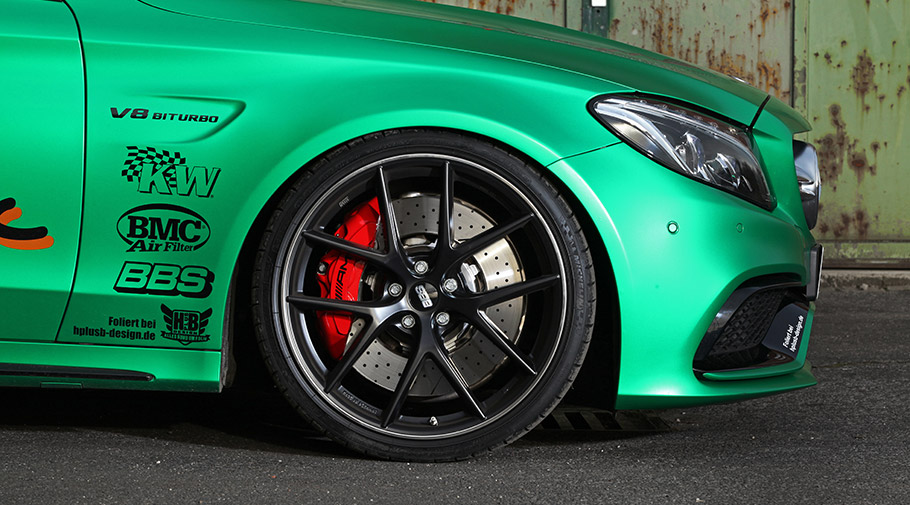 Further improvements include revised turbo charger, nozzles and fuel pump. There was a new water pomp installed and an exclusive stainless steel exhaust system. Of course, muscular system as this one is nothing without some stability and handling upgrades. Drivers will benefit from a revised KW coilover suspension version 3, wheel-tire-combination of BBS rims in 9x20 with 245/30-20 tires on the front axle and 10x20 with 265/20-30 on the rear axle and a Y-pipe with sporty catalystic features. Neat.
 SEE ALSO: WIMMER reveals its latest project: a rather special Porsche machine. Check it out!
Of course, there are also some neat stylish changes: the vehicle showcases a neat green finish, with a large WIMMER banner on both sides. Also notable is the black/green race flag that adds a kick to that overall sporty appearance of the vehicle.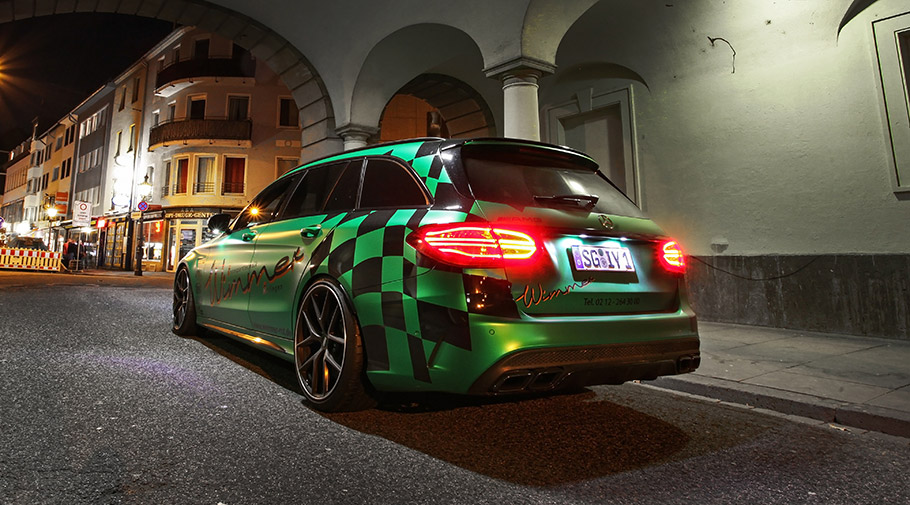 At the end, we do like this project. The thing that we loved the most is that Wimmer team did not hide these classic and notable Mercedes-AMG features. It only made them more expressive and decided to contribute with its own signature in such a delicate way that it is almost impossible to say that this particular Mercedes-AMG vehicle is complete without the Wimmer touch.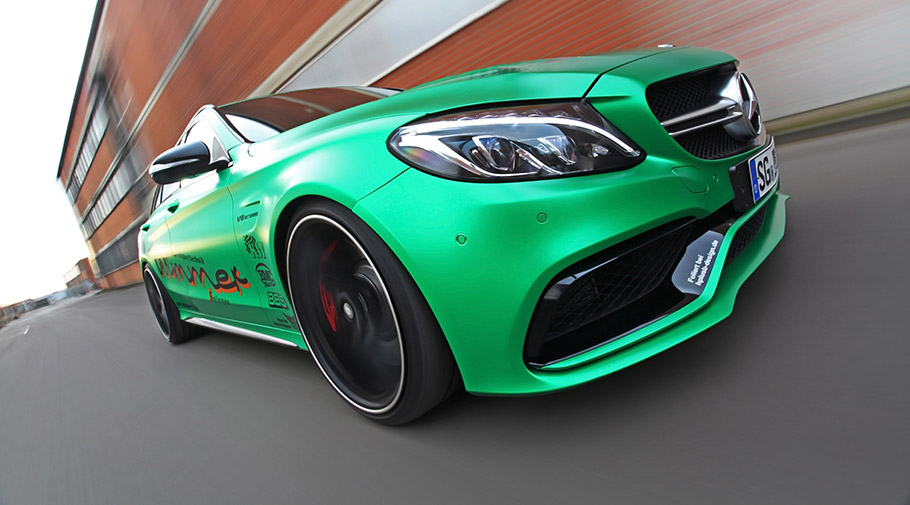 Source: WIMMER RS