2012 Wiesmann Roadster MF3 "Scuba Mobil"
Wiesmann and Michelin have just presented in Geneva a project which is a result of their work of collaboration: the unique 2012 Wiesmann Roadster MF3 "Scuba Mobil", which carries the project name "Pure Driving Adventure". This individualization of the unique Wiesmann sportscar adds more to the driving pleasure. In other words, no other sports car can offer the driver such skilled precision work, breathtaking driving experience, and classic design. The project "Pure driving Adventure" is one special Wiesmann Roadster MF3 from the "final edition" equipped with an exclusive dream combination of extras that cannot be bought. These additional extras will be provided by the sports car manufacturer from Dülmen (Germany) in conjunction with tyre manufacturer Michelin. And if you happen to be in Geneva between 8th and 18th of March, you can see the "Pure Driving Adventure" project yourself. The buyer of this sports car will receive a year's special admission to a total of more than 50 top-class events and exquisite experiences with both of the partners. What is necessary however is that the driver must travel to these events in their sports car. And the Roadster MF3 will be their ticket alone to the most thrilling motorsport events. Only one example of this package of exclusive experiences will be available at the Geneva Motor Show, and all of the extras will be included with the purchase of this automobile. More importantly, this project will not cost any more than any other car in the series.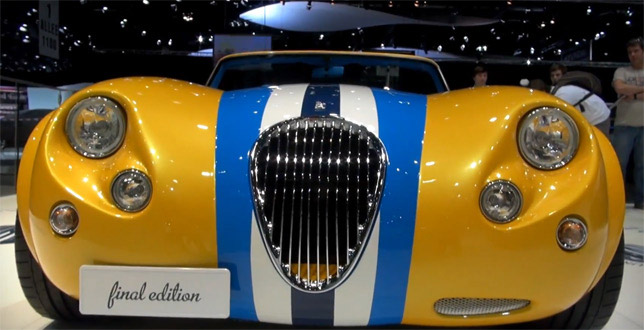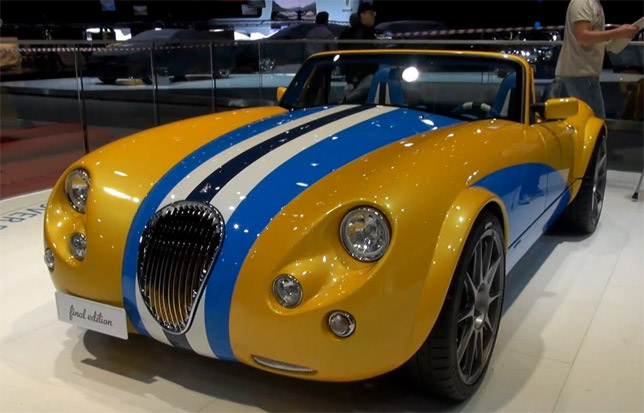 The 2012 Wiesmann Roadster MF3 "Scuba Mobil" will offer its customer the unique opportunity to attend the history and future of sports cars at Goodwood, to follow the endurance battles at the 24h in Le Mans from the pit lane, or to visit one of the spectacular rally events that take place in the World Rally Championship. Michelin VIP tickets will be ready and waiting for the driver and their companion and will be offered a behind the scenes deep dive as an invited guest of honor.
The work of collaboration between Wiesmann and Michelin lead to the birth of many projects, including this one. The 2012 Wiesmann Roadster MF3 "Scuba Mobil" sports vehicle is a model of the "final edition by SIEGER", and has been given a special makeover by Wiesmann. It includes the latest high-revving inline 6-cylinder engine wrapped in an exquisite blue and yellow exterior. The performance and driving characteristics of the car reach the highest levels. In addition, the combination of a lightweight body and the immense performance capability of the rev-happy straight-6 engine (252 kW/343 hp) provide the Roadster with exceptional driving dynamics and impressive propulsion.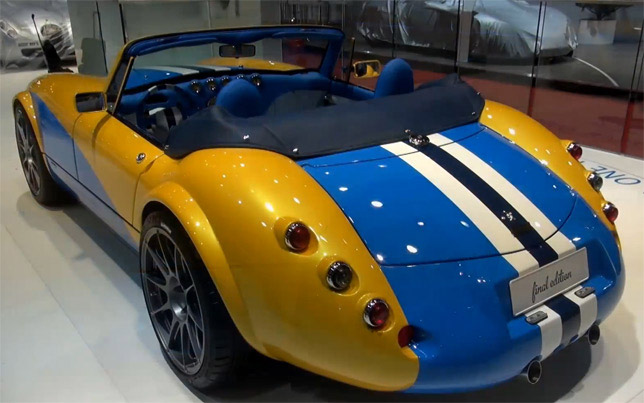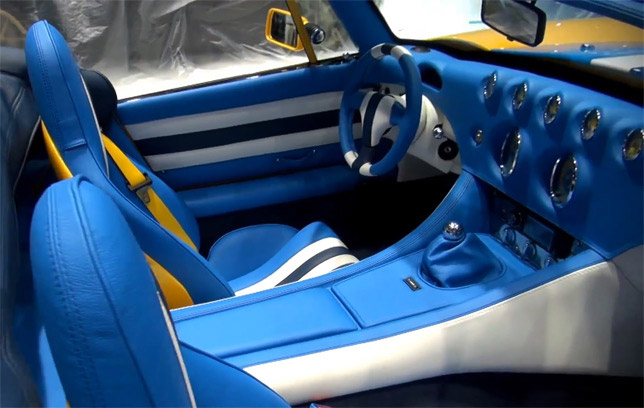 Source: Wiesmann