Wheelsandmore McLaren MP4-12C and SLS AMG
A brave project involving two cars – one iconic and the other a technological masterpiece – has been completed and the results are now exposed to our judgment – Welcome to the Wheelsandmore AMG SLS and the "Toxique Evil" McLaren MP4-12C. Deviations from standardness manifest themselves in engine and exhaust tweaks, custom suspensions, wheels and the lot.
Wheelsandmore McLaren MP4-12C "Toxique Evil"
The McLaren already has a potential nuclear bomb for an engine so why not squeeze it for more juice. So now, the 3.8 liter V8 biturbo has 66 hp more power which makes a total of 666 hp – "diabolical". That extra boost is achieved trough modifications of the intercooler and the introduction of a Wheelsandmore exhaust system. Despite being handcrafted, that system is complicated and modern with its own remote controlled valves whether for efficiency or just for the fun of it.
A PCC complex electronic hydraulic suspension has the heavy duty to tame that power and lowers the whole car by 25mm. The idea is to minimize body-roll and shed precious seconds off lap times.
Another functioning/styling feature is the complementing set of customized forged wheels with sizes 9.0x20" and 12,0x21" front and rear respectively. Continental Sport Contact 5P tires are seen as ideal to wrap around the ultralight wheels. Overall a vicious machine worthy of its name.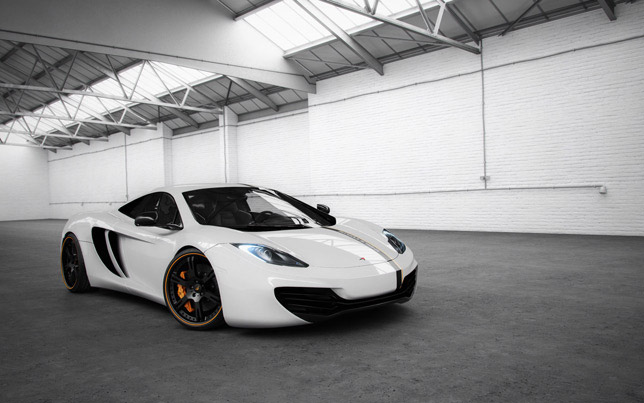 Wheelsandmore Mercedes SLS AMG "Silverstar"
Probably a pun from the legendary Silver Arrow from the 50s. Power in the SLS, already a masterpiece of a car, is amplified by some engine management tweaking and a stainless steel exhaustsystem with remote-able valve flaps. We are talking about a power surge from (420kw) 571 hp / 650 nm up to (467kw) 635 hp / 710 nm.
Custom suspension is paired with a 6Sporz² wheelset consisting of handcrafted, 3-piece forged rims sizing 9,5x20 and 11,0x21 inches and ultra high performance 265/30/20 and 295/25/21 Continental Sport Contact tires.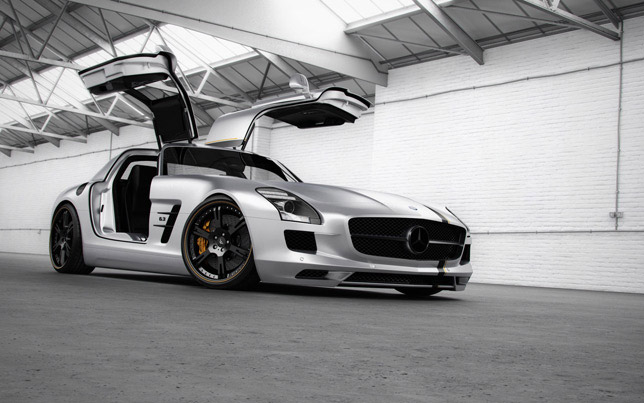 Source: Wheelsandmore