Wheelsandmore reveals the heavily revised McLaren 570 GT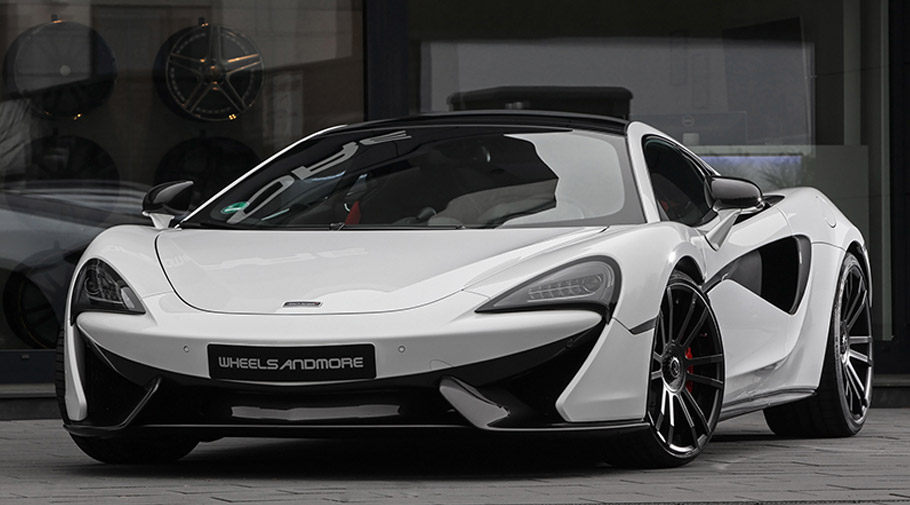 So, Wheelsandmore team manage to refine one more McLaren machine. You do remember the P1, MP4-12C and the 675LT? Of course you do. And here we are reviewing one more of these beauties. Personally tweaked by the skilled hands of Wheelsandmore engineers.
This McLaren 570GT is a powerful and confident vehicle by itself. However, there are people who do want even more. And these people have brought us a fine and extremely advanced sports car that impresses both with character and performance capabilities. The stock V8 with a total of 650hp and 700Nm has been heavily revised in order to deliver the final 650hp (485kW) and 700Nm. This notable result is achieved by installing sporty catalytic converters and adding a special, exclusive low-pressure exhaust system. Of course, these additions requre a dedicated software. One such was delivered and contributes to a super-fast sprint of 3.1 seconds for reaching 0-100km/h. Sweet.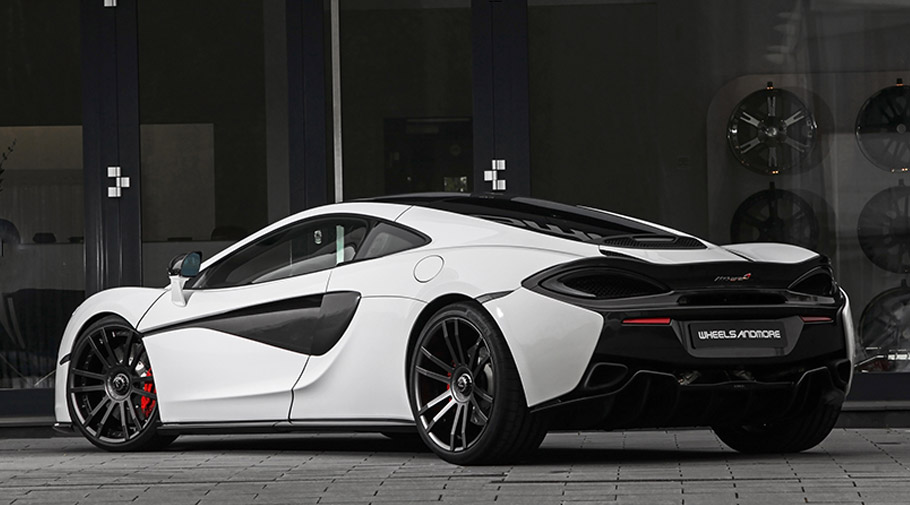 Also worth mentioning is the suspension system. The advansed springs not only contribute for more stable and confident track behavior, but also show off with special lift function. This makes it possible for the vehicle to avoid damage to the front spoiler and underbody. Handy, isn't it?
SEE ALSO: G-POWER BMW M3 GT2 S HURRICANE
Of course, this is an eye-catcher. All McLaren vehicles strike with extremely sexy design and this one is not excluded from the list. The cool thing is that Wheelsandmore team have managed to tweak the looks in a pretty elegant way: they have kept the stock design and have added just a bit of exclusive features in order to enhance the original appearance. As you might have noticed already, the most prominent addition are the handmade forged rims. These are lightweight forged goodies that are wrapped by 235/30/20  and 295/30/21 ContiSportContact 6 tires. Sweet.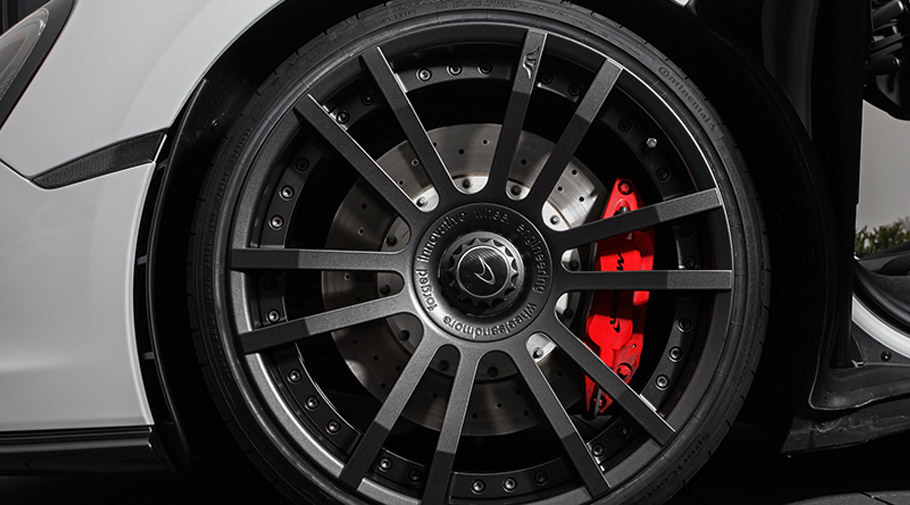 Source: Wheelsandmore