Wheelsandmore Lamborghini Huracan LP850-4 Lucifero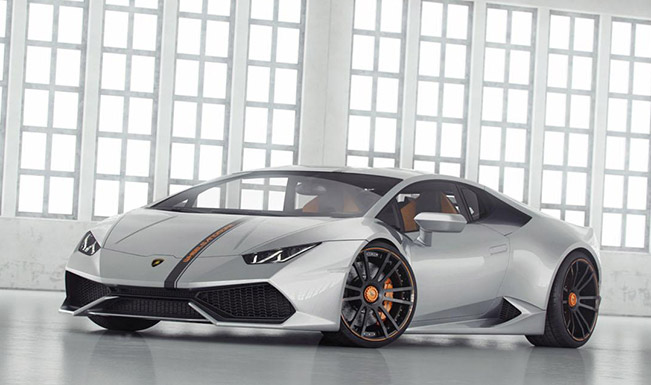 Wheelsandmore are continuing to surprise everybody with their project based on super expensive sport cars. Their latest creation is based on Lamborghini Huracan and named LP850-4 Lucifero. The tuning specialists have developed three significant performance upgrades and minor styling improvements.
Stage I includes a stainless steel sports exhaust system, high-flow air filters and of course an ECU re-map. The result for the 5.2 liter naturally aspirated V10 engine is 640HP (470 kW) and 600Nm (442 lb-ft) of torque – an increase of 30HP and 40Nm.
Stage II includes a full supercharger kit as well as a reinforced clutch and limited-slip differentials. The result is spectacular – 777HP (571 kW) and 700Nm (516 lb-ft) of torque – an increase of 167HP and 140Nm.
Stage III increases the boost produced by the compressor and the result is 850HP (625 kW) and 730Nm (538 lb-ft)… a real Lucifer(o).
Other upgrades include a set of multi-piece concave forged wheels – 9.5 J x 20" at the front with 245/30 ZR20 performance tires and 11.5J x 21" at the rear fitted with 305/25 ZR21. The modular three-piece construction allows an individual customizing according to customer´s specifications.
Last, but not least a hydraulically adjustable racing suspension with adjustable train and compression damping is currently on development.
Source: Wheelsandmore