What Do I Do If I Hit an Animal with My Car?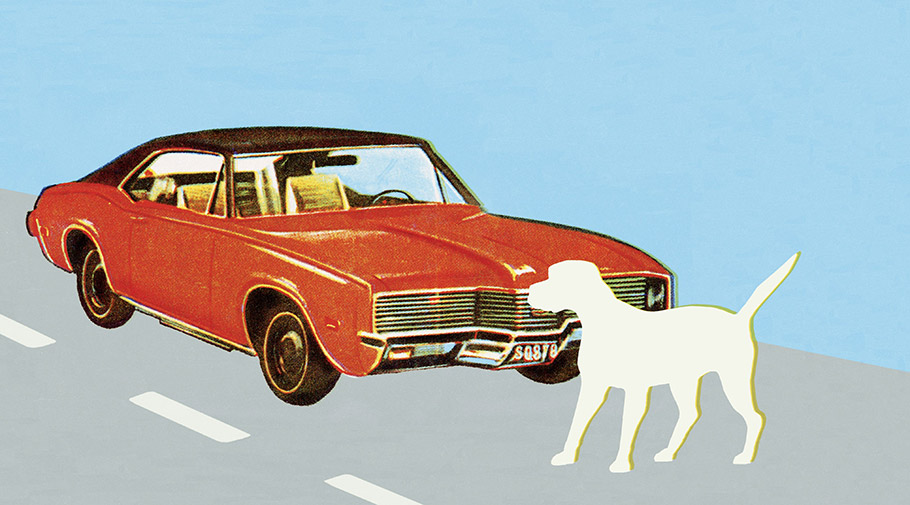 The sun has gone down and you are driving home listening to music on the radio. Then all the sudden, a blurry shape jumps right in front of you. You feel a car-shaking thump and you jam on the brakes. "Good God, what was that!" you think. As soon as you pull over and jump out of your car, you see an injured deer laying by the edge of the road. What do you do now?
Compassion Issues
A compassionate person would naturally wonder how badly the poor animal was hurt. Unless you are a veterinarian, there is likely little you can do, so the best thing to do is to call 911 and report that you hit an animal. In many cases, a police officer will show up but he/she will likely put in a call to the local animal control officer. These officers are usually trained to take over from that point.
Legal Issues
If you hit a wild animal, there really aren't any legal consequences in most states. This is different for most domestic animals, such as dogs, cats, cows, horses, and other animals. The main issue is that the animal may be considered someone's "personal property" and there are laws that apply to this. We were discussing this subject with our friends at Reedman-Toll Chrysler of Springfield, a local Chrysler, Dodge, Jeep, Ram dealer in Springfield, PA and they explained to us that in PA domestic animals are considered "personal property."
In order to reduce your legal risk in the case of an animal collision, we suggest the following checklist:
Stop and call 911
The laws of most states require that if you hit a domestic animal, you must stop and notify the local police authority. If you don't do so, you can be charged with leaving the scene of an accident. Secondly, some states have additional statutes that make it illegal to harm an animal and "fail to stop and render aid."
SEE ALSO: Putting BRABUS to shame: a comprehensive guide by Vilner Bulgaria
Don't move the animal
If the animal is still alive, it is recommended that you wait with it until help arrives before you move it. You may wish to overrule this suggestion if the animal is still in danger, i.e. is still in the road. However, remember that a hurt animal may lash out or bite when touched, so use common sense. If you decide it's necessary to move the animal, the use of a coat, blanket and gloves to avoid being injured would be a good idea.
Legal ramifications of moving the animal
In some states, moving an animal may mean "you are taking possession of the animal" and "you are now responsible for its care." In some states, picking the animal up or moving it to get it out of the street would qualify as taking possession. In other states, if you put the animal in your car, you have legally taken possession of it. You may want to get advice from the police when they show up as too this statute.
Summary
As noted earlier, call 911 if you hit an animal. This is the right thing to do to protect yourself and obtain care for a wounded animal. It's an unfortunate situation whenever animals are injured and hurt, but it's one the authorities are trained to deal with.