Wetterauer showcases a fine-tuned M4 machine. Check it out!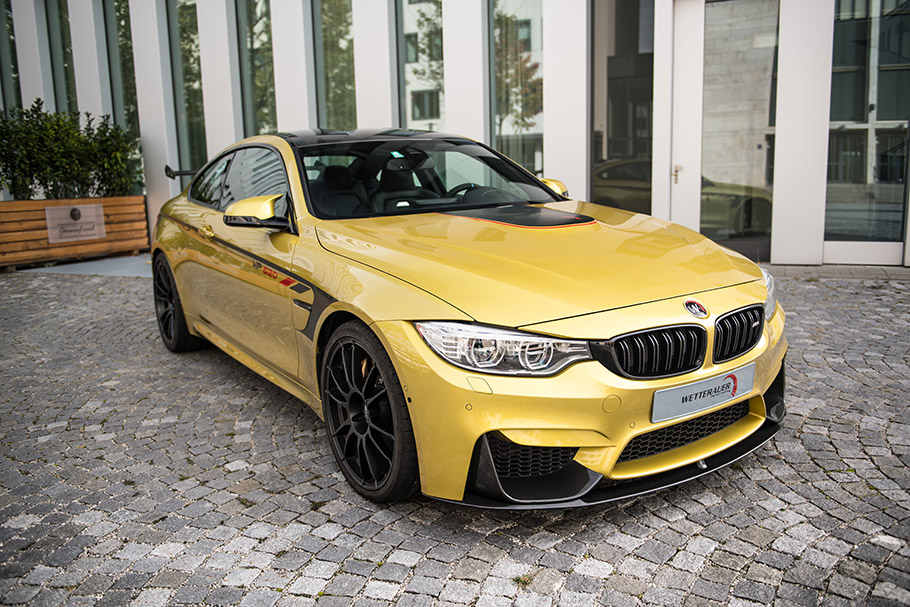 Wetterauer and BMW have a lot in common. Throughout the course of time both brands have crossed paths and have presented us unique projects. And now we are eager to showcase the last one revealed: the WP620. The original M4, a favorite to the tuners since its launch, has undergone impressive visual and technical upgrades and demonstrate how there can be a rather impressive symbiosis between tuner and a stock machine.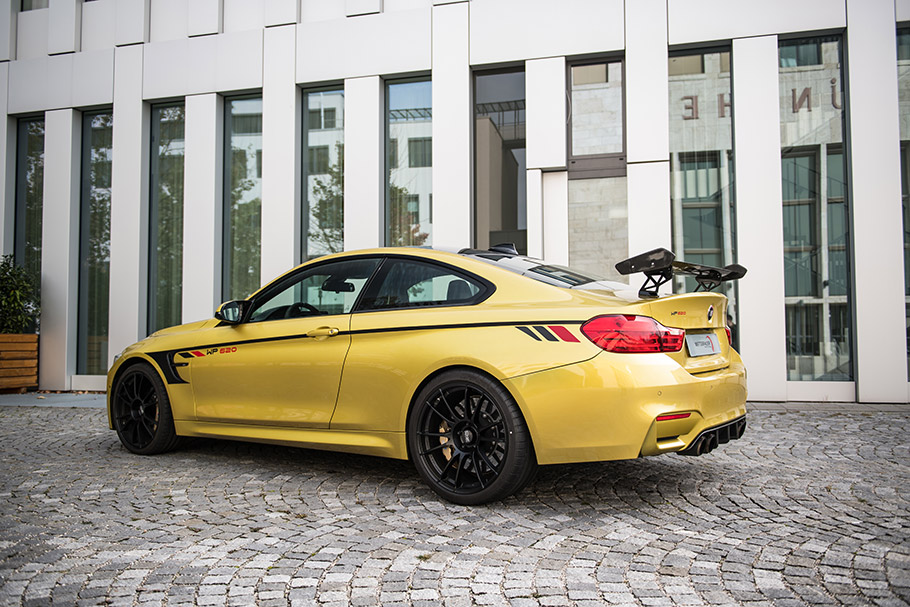 As far drivetrain system is what makes the entire M4 lineup stand out is the plenty of power (quite obviously) and the capability of making us feel just awesome in such a vehicle. The particular M4 that has undergone tuning surgery delivers a total of 431hp and 550Nm of torque. However, with the aid of Wetterauer team the sporty beauty has managed to expand its capabilities to a total of 620hp and 760Nm of torque. Massive, isn't it? These number contribute to a rather fast and menacing sprint: the vehicle nails the 0-100km/h run in mere 3,6 seconds and chases a top speed of 330km/h. Also, further upgrades include exclusive Akrapovic titanium exhaust system and Wetteraurer high-performance gearbox software. Sweet.
SEE ALSO: GeigerCars.de showcases a pretty large "Black Edition" model. Check it out!
Of course, M4 vehicles are known for one more prominent thing: looks. And more precisely, sexy looks. However, it appears that the stock design is not appealing enough for Wetterauer team. What the team has done to enhance the looks of the lucky M4 is adding a fixed rear spoiler, covering the body in neat yellow/black body paint and adding neat (and large!) 20-inch OZ Ultraeggera rims. Sweet.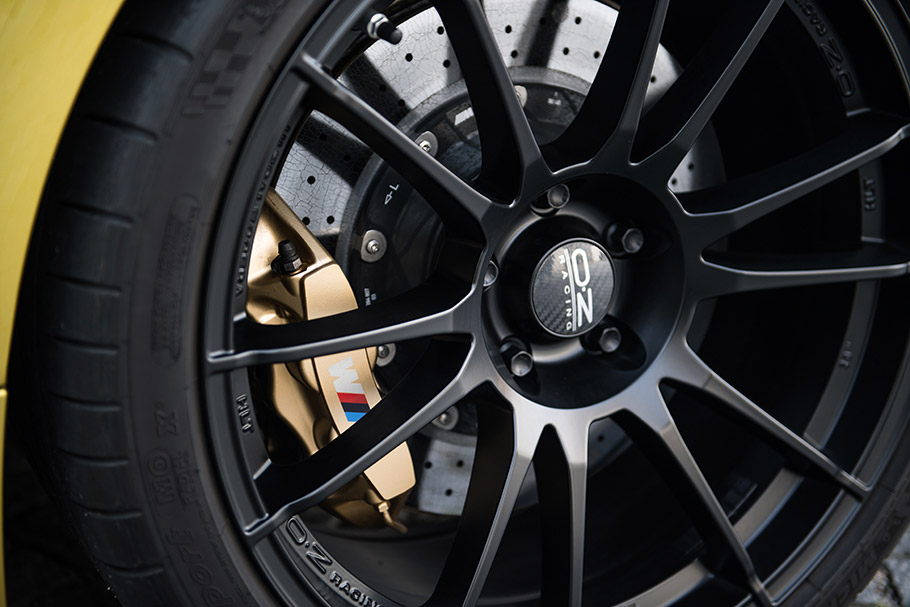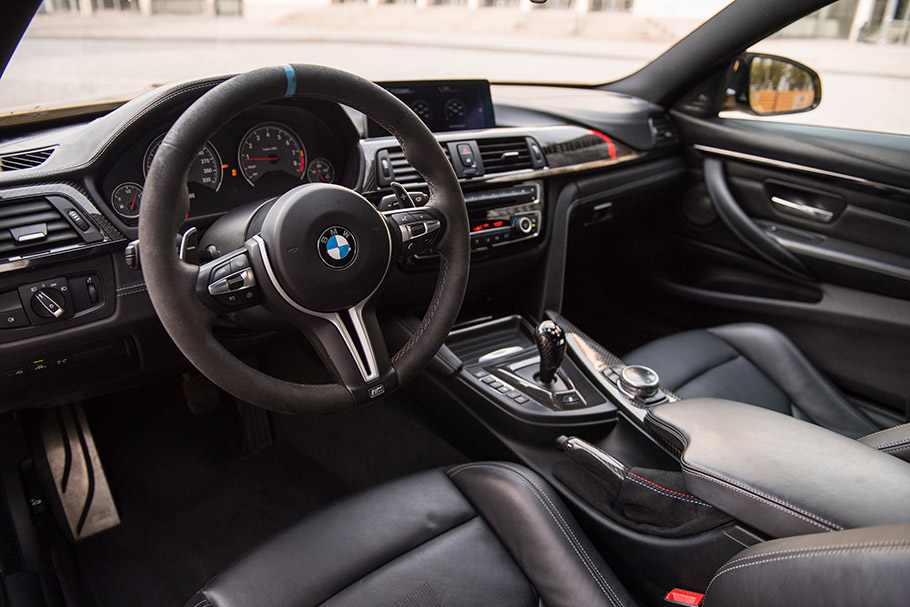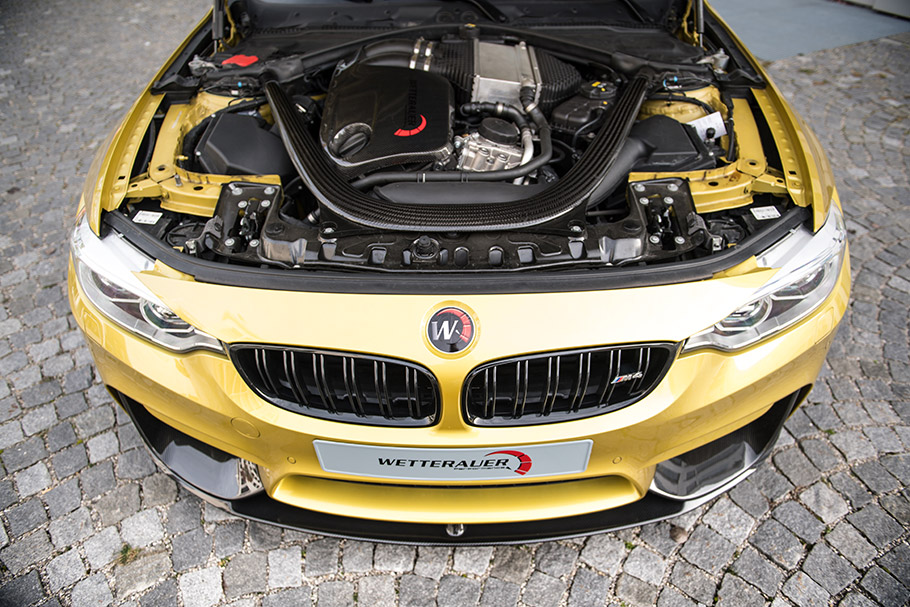 Source: Wetterauer