Wald Lexus LX570 Sports Line Black Bison Edition
Wald International now offers a special tuning program for the Lexus LX570 from 2008. The SUV will join to the Black Bison series. Because the LX570 is a US version and it is not offered by the manufacturer in Japan, Wald had import one.
Lexus LX570 Sports Line Black Bison Edition received a full body kit consisting of a new front bumper with integrated LED daytime running lights, a modified rear bumper with quad sport exhaust system, which is specially developed for the big 5.7 liter engine. The side skirts are not modified.
The tuned LX570 stands on enormous 24" MAHORA M13 alloy wheels fitted with low profile tires. The stance of the SUV is also improved by the tuned suspension.
Wald didn't release any price lists for now.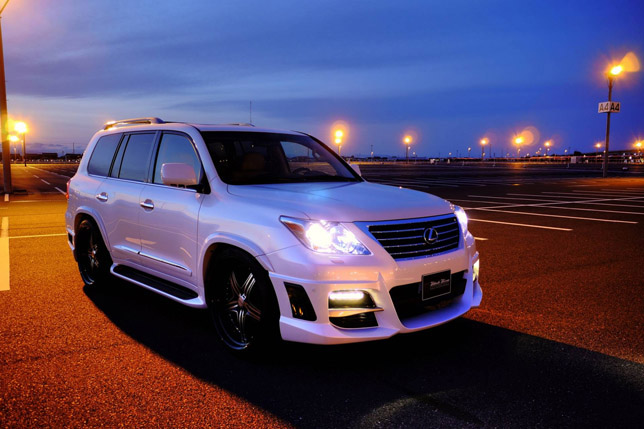 Source: Wald International