Vision of Speed for the Latest BMW M4
VOS BMW M4: the first thing that we can say about it is that it received unique photo-shoot. You can view the high definition imagery in the gallery below. But this car is more than just pictures. Of course, the fact that it is based on the BMW's latest M4-Series makes the project initially outrageous. Having this good basis, the specialists at VISION OF SPEED (VOS) carefully added some goodies. Let's see what they have included.
More Power for the Drivetrain
Without any enhancements, M4's 3-litre inline six-cylinder unit produces 431 PS (317 kW), 550 Nm (406 lb-ft) of torque, and has an electronically limited top speed of 250 km/h. This means pretty good performance, doesn't it?
SEE ALSO: Meet this Custom Carbon Lamborghini Huracan by VOS
However, due to the addition of VOS-Performance upgrade for the engine, the experts have achieved new heights. The result is no less than 550 PS (404 kW) and 710 Nm (524 lb-ft) of torque, making an extra of 119 PS and 160 Nm. In addition, they have also unleashed the top speed and it now reaches 310 km/h.
Stability and Control for the new Horsepower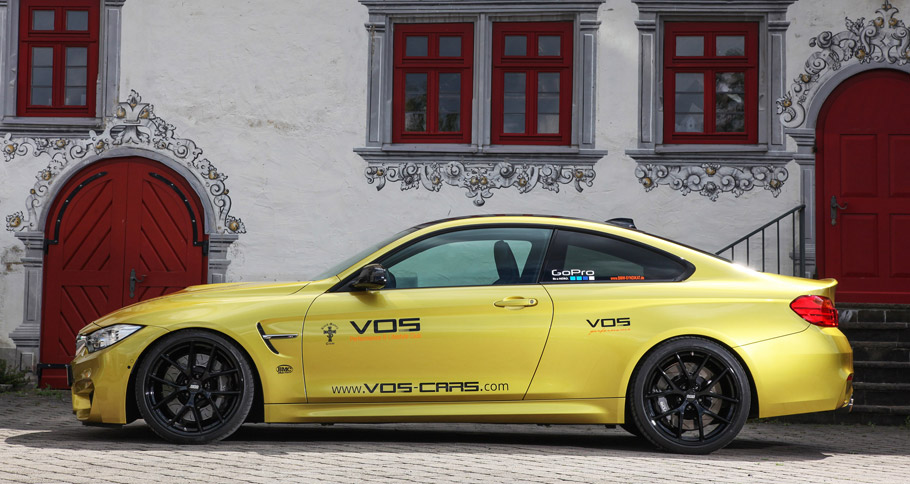 550PS are not easy to handle, so VOS decided to make the car more safe and stable, so that the driver can keep everything under control. For this purpose they have integrated Clubsport chassis version 3 and KW Suspensions.
The exhaust system was also changed, and the BMW now breathes through new stainless steel one that has valve-control, middle silencer and rear muffler. At the front axis we also see new Brembo brake system with six-piston-calliper as well as two-part 380x34 mm-racing-brake-discs. The rear axis received four-piston-callipers matched with two-part racing-brake-discs of 380x28mm.
Enhancements for the Exterior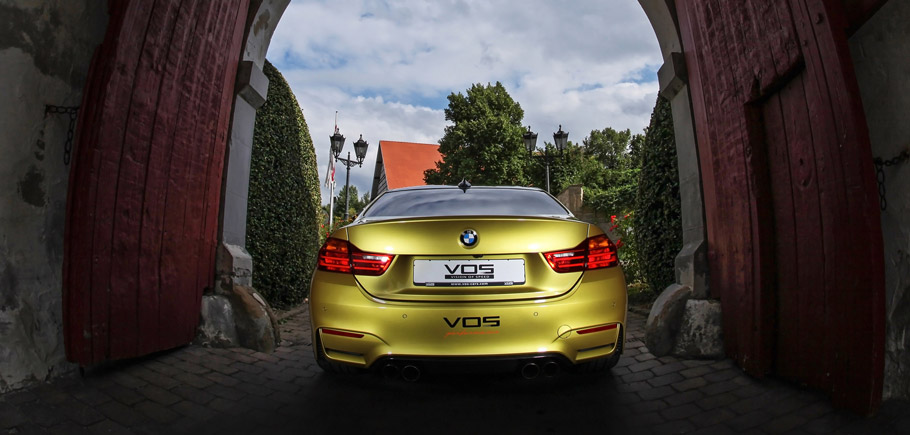 Although there is not much done in terms of exterior tuning, we can still see the changes easily. They include new carbon mirrorcaps, carbon rear diffuser, wheels and tires. By the way, the alloys are manufactured by BBS and come in size of 20-inch. Vredestein-tires of 255/30-20 and 275/30-20 come into play at the front and rear, respectively. And this basically rounds out this project.
Now it's time to take a look at the gallery and tell us what you think about VOS' work.
Source: VOS via Miranda Media