Volvo's pedal power at the 2008 Cycle Show
There are plenty of reasons to visit the Volvo stand at the 2008 Cycle Show which takes place at Earls Court between 10-12 October. Volvo will once again co-sponsor the very popular Mountain Bike Test Track and alongside displaying a selection of new Volvo models, there will also be a guest appearance from an Olympic Gold medallist sailor and the chance to win a weekend in the new Volvo XC60.Volvo has a long commitment to designing cars suitable for outdoor hobbies, such as cycling and while the Volvo range has become increasingly stylish, it still remains practical and versatile. On display is a selection of these versatile models including the Volvo XC70 Volvo Ocean Race Edition, the striking C30 R-DESIGN Sport and the new stunning Volvo XC60 crossover. Volvo also has its own range of bicycle holders so bikes can be transported safely and securely, whether they are on the roof of the car, in the boot or attached to a towbar.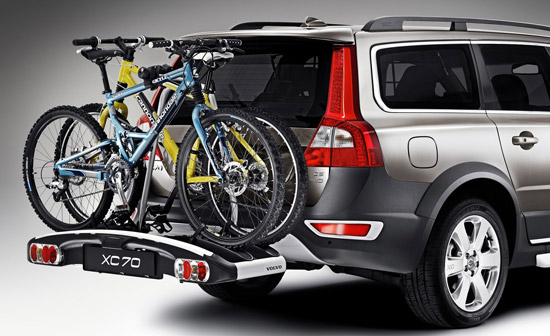 Karen Donovan, Events Executive at Volvo Car UK Ltd, said: "The Volvo range, particularly the new Volvo XC60, is perfectly suited to the demands of an active lifestyle so it's a great match for visitors to the UK's leading cycle show."
Team Volvo for life sailor, Paul Goodison, who won gold at this summer's Beijing Olympic Games in the Laser Class, will be making a special guest appearance on the Volvo stand between 11am and 3pm on Saturday 11 October. Goodison is a keen mountain biker and also came second in a road race entered just before leaving for China, so if you need any inspiration on cycling and sailing he's the man to talk to.
Visitors to the Volvo stand will also have the opportunity to enter a competition to win a weekend in the new Volvo XC60. By answering a series of safety questions, visitors will be in with a chance to get behind the wheel and experience the stunning new crossover car from Volvo for a whole weekend1.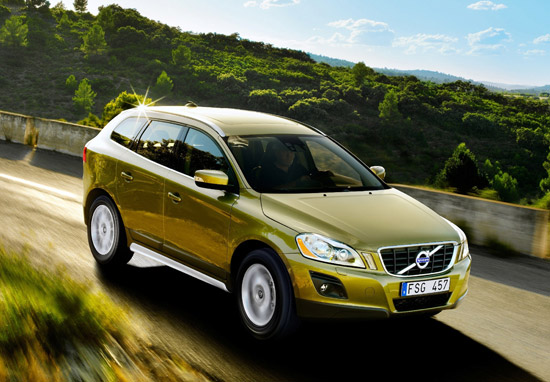 The new Volvo XC60 competes in the booming 'small premium utility' segment, mixing sporty on-road dynamism with the toughness and versatility of an XC (cross country) vehicle. It offers a large amount of carrying space and its roomy cabin is designed to offer excellent comfort for five adults.
The rear seats fold forward in a 40:20:40 split – so you can transport long objects and two rear seat occupants – and when the rear seats are folded the long rear carrying area is perfectly flat. Thus the XC60 has excellent carrying capacity – in length, width and height.