Volvo XC60 Inscription Edition
The Inscription line from Volvo is basically a deluxe trimming that is available on many of the company's cars. Today we add one more model to the family – the Volvo XC60.
An XC60 Inscription can be distinguished by semi-aniline quality leather upholstery. Four premium colors for it are out there to choose from: Marble White, Toscana Tan, Off-black and Soft Beige. Alongside, the overall interior can be in either Off-black or Sandstone Beige.
There are of course other features that break the Inscription's cover. Take the headrests for example. "Inscription" is...inscribed on them. Other than that, the center console armrest is in leather with stitching, the door panel insert is in matching colour of the upholstery, the tread plates also read "Inscription" and the lumbar support is electrically adjustable.
Should anyone feel restricted by this type of specificness, personalization is just around the corner. As options to the Volvo XC60 Inscriptions, one can add Inscription Charcoal headliner, Inscription Electric Silver exterior colour or Inscription Avior 20'' wheels.
"The XC60 was our top-selling model in 2011 with almost 100,000 units delivered to customers all over the globe. The Inscription version makes our offer even stronger. The exclusive details blended with the dynamic XC capability give the XC60 a truly unique aura," says Doug Speck, Senior Vice President Marketing, Sales and Customer Service at Volvo Car Corporation.
An Inscription XC60 will be available with whichever of the available standard XC60 engines. A debut is expected at the Leipzig Motor Show in June 2012 while sales will start as early as April... which somehow doesn't make sense.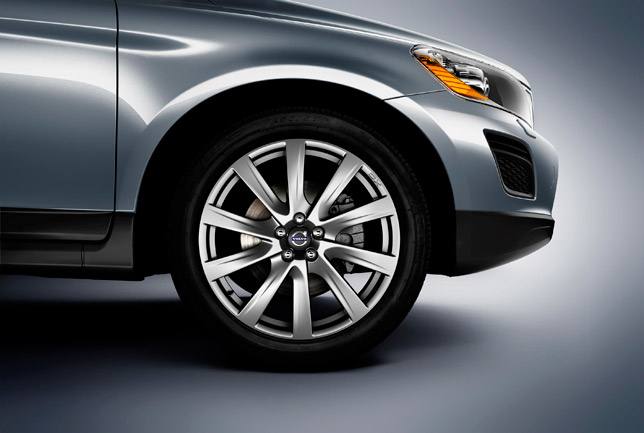 Avior 20-inch wheels on a Volvo XC60 Inscription
Source: Volvo