2014 Volvo V40 Range Includes New D2 Automatic And T2 Petrol Engines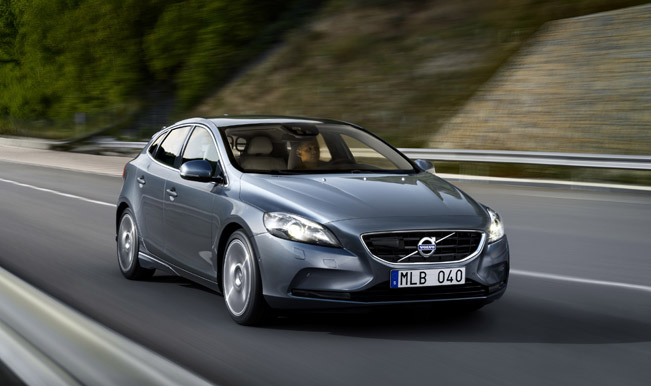 The new 2014 Volvo V40 range is now going to be equipped with two engines that deliver further CO2 reductions. The customers can now choose between the D2 unit with improved emissions and included transmission options and the T2 engine which delivers 120 hp (88 kW). In addition, there is also the new Sensus Connected Touch system included in the new V40 range, which offers unique on-line possibilities, including voice-activated Spotify.
Firstly, the V40 D2 and V40 R-Design D2 will now benefit from the choice of an automatic gearbox. The CO2 emissions here are 102 g/km (72.4mpg) in the standard and R-Design versions and 108g/km (68.9mpg) in the V40 Cross Country.
On the other hand the manual versions of the V40 D2 and V40 D2 R-Design (115 hp / 85 kW) also have reduced CO2 emissions of 88g/km (EU Combined), which translates into a fuel consumption improvement of 4.6mpg, to 83.1 mpg. Respectively, the figures for the V40 Cross Country with the D2 engine are 99g/km (74.3mpg).
Secondly, the T2 unit will be also available on the V40 and V40 R-Design. The new variant of the four-cylinder 1.6-litre engine delivers 120 hp (88 kW) and 240 Nm (177 lb-ft) of torque. The CO2 emissions with the manual gearbox here are 124g/km (EU Combined, preliminary figures), and the fuel consumption - 53.3mpg.
The other new highlight featured in this Volvo range is the Sensus Connected Touch, which enables connectivity and Internet in the car and turns the 7-inch display into an infrared, beam-scanned touch screen. The connection is possible thanks to the car-mounted 3G/4G dongle or the driver's mobile phone.
Prices of the new 2014 V40 Range equipped with the new engines and Sensus Connected Touch will be announced in the beginning of April.
Source: Volvo