Volvo to Offer Simulated Test Drive of XC90 Using Google Cardboard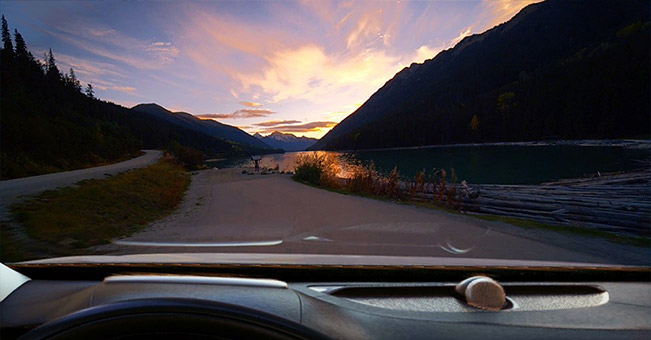 Volvo Cars is going to be the first automotive manufacturer which will use Google Cardboard in order to make a thorough change in the way different businesses enable their audiences to experience a certain product. This transformation will be realized through the lens of virtual reality via Google Cardboard. Starting at the Los Angeles Auto Show, Volvo is inviting auto and innovation enthusiasts to go through a ground-breaking test-drive of the all-new XC90, months before it officially arrives in the US.
How exactly is this going to happen? The answer is: very easily. First the Volvo Reality app should be downloaded, after that users should insert their phones into Google Cardboard. Following this, viewers will be virtually transported into an XC90 where they can dive into a revolutionary experience and exploratory car-driving. The main reason for this simulated test-drive using Google Cardboard is to promote Volvo XC90 crossover, which will go on sale in spring 2015. The automaker will roll out the Cardboard test drives at the Los Angeles Auto Show and at Volvo dealers.
"Using Google Cardboard exemplifies the marriage of innovation and design engineering. With nothing more than a smartphone, cardboard, two lenses and a magnet, customers can experience a test drive that puts them in the driver's seat of the XC90," commented Bodil Eriksson, EVP, Product, Brand, Marketing & Communications, Volvo Cars North America. He also added that; "With Google Cardboard we can deliver an experience that is so much richer than simple videos or pictures. We can now transport people into a 360-degree world where they can explore and experience the next-generation luxury SUV, months before it's in dealerships."
Source: Volvo