Volvo Has Announced the Pricing of 2014 Line-up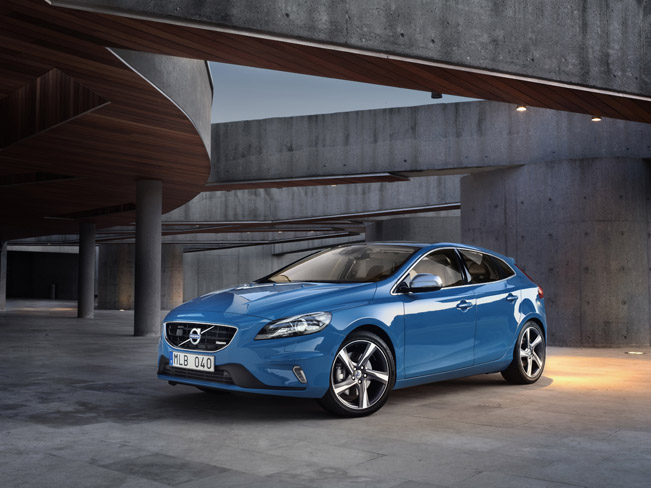 Volvo has announced the US pricing for their 2014 line-up. The manufacturer will offer S60, S80, XC60, XC70 and XC90. The line-up starts with the 2014 S60 T5 priced at $32,400; after that is the S80 for $39,900; the XC60 is $34,850; the XC70 is priced at $34,500 and the big SUV XC90 comes for $39,700.
The announcement comes as Volvo is about to deliver a lineup that reflects the biggest renewal of existing models in company history and highlights Volvo's commitment to offer customers outstanding value across its full range of products.
2014 models arrive with new designs, upgraded features and new support systems. Volvo's engine roster includes the 250 horsepower T5; 3.2-liter, naturally aspirated six-cylinder, making 240 horsepower; and the turbocharged T6 at 300 horsepower. The most powerful six-cylinder currently offered by Volvo, the R-Design's 3.0-liter turbocharged engine puts out 325 horsepower and a stout 354 lb.-ft. of torque.
As in the past, each trim level contains previously available optional equipment that has been grouped together based on historical customer preference for pairing of specific features. Three trim levels, Premier, Premier Plus and Platinum builds upon the previous. Each model remains available without the new trim levels. Customers retain the flexibility to select stand-alone option packages as well as single options.
All 2014MY Volvos are sold with a 4-year / 50,000 miles warranty.
| | |
| --- | --- |
| Model | MSRP |
| | |
| S60 | |
| S60 T5 | $32,400 |
| S60T5 Premier | $34,900 |
| S60T5 Premier Plus | $35,500 |
| S60T5 Platinum | $38,250 |
| S60 T6 AWD | $39,250 |
| S60 T6 Premier Plus | $39,900 |
| S60 T6 Platinum | $42,600 |
| S60 T6 R-Design AWD | $42,700 |
| S60 T6 RD Platinum | $45,700 |
| | |
| S80 | |
| S80 3.2 FWD | $39,900 |
| S80 3.2 Premier Plus | $41,400 |
| S80 3.2 Platinum | $44,100 |
| S80 T6 AWD | $43,950 |
| S80 T6 Premier Plus | $45,450 |
| S80 T6 Platinum | $48,150 |
| | |
| XC70 | |
| XC70 3.2 FWD | $34,500 |
| XC70 3.2 Premier | $37,900 |
| XC70 3.2 Premier Plus | $39,450 |
| XC70 3.2 Platinum | $41,950 |
| XC70 T6 AWD | $40,950 |
| XC70 T6 Premier Plus | $42,950 |
| XC70 T6 Platinum | $45,650 |
| | |
| XC60 | |
| XC60 3.2 FWD | $34,850 |
| XC60 3.2 Premier | $37,950 |
| XC60 3.2 Premier Plus | $39,250 |
| XC60 3.2 Platinum | $41,950 |
| XC60 T6 | $41,550 |
| XC60 T6 Premier Plus | $42,850 |
| XC60 T6 Platinum | $45,550 |
| XC60 T6 R-Design AWD | $45,800 |
| XC60 T6 RD Premier Plus | $47,100 |
| XC60 T6 RD Platinum | $49,800 |
| | |
| XC90 | |
| XC90 3.2 FWD | $39,700 |
| XC90 3.2 Premier Plus | $41,200 |
| XC90 3.2 Platinum | $43,900 |
| XC90 3.2 R-Design FWD | $42,700 |
| XC90 3.2 RD Platinum | $45,400 |
Source: Volvo