Volvo Cars Unveils the New V60 Cross Country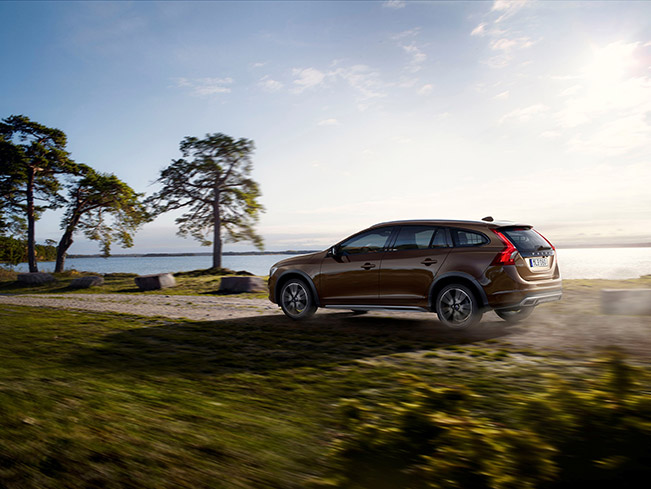 Take a deep breath of relief, Volvo fans. The long-awaited Cross Country is finally here and it comes with quite some attitude indeed! The third true Cross Country vehicle will be unveiled at the 2014 Los Angeles Motor Show this month.
Interestingly enough, the Cross Country brand has a prolonged legacy that dates back to 1997 when the V70 Cross Country was first introduced. Ever since, Volvo's primary idea circles around its intention to bring to life vehicles with absolute all-road capability and peculiar styling.
It could be said that the new V60 crossover implements a combination of the features of the smaller V40 Cross Country and the regular V60's characteristics. It certainly makes an impression. Mixing Volvo's heritage and love of nature and adventure, the V60 Cross Country takes the best of both worlds and conveys it with sufficient class. The vehicle is sporty, comfortable enough and gives a driving experience to remember. It perfectly fits the lifestyles of people who are adventurous, active, dynamic, exploratory and are not afraid of diving into an experience of wildness, dirt and muddy waters.
The individualist style includes increased ground clearance, skid plates front and rear, side scuff plates and fender extenders. The capable sporty nature of the V60 Cross Country demonstrates a dominating, beefy presence that strikes everyone's attention.
The first V60 Cross Country cars in the US and Canada will get Volvo's impressive five-cylinder petrol engine with All-Wheel Drive coupled to an automatic transmission delivering a highly around 23 mpg and 250 hp (186 kW). Drive-E four-cylinder diesel and petrol engines will serve as the base for the Front-Wheel Drive version. They will be available in the V60 Cross Country in early 2015 worldwide. The proven five-cylinder D4 powertrain will be used for the All-Wheel Drive model.
Source: Volvo