Volvo Announces Engines Included In V60 Sportswagon Model Range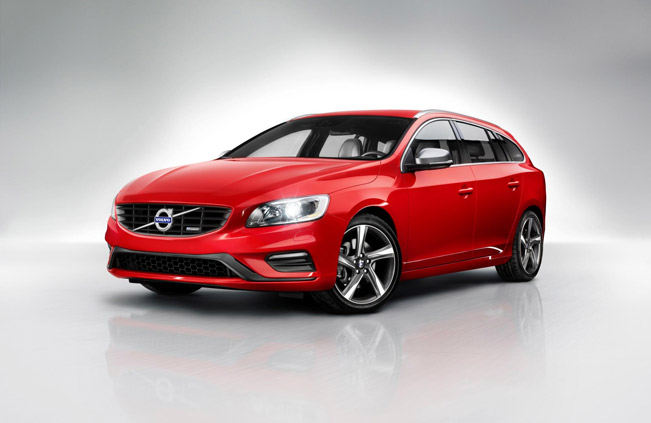 Volvo is a company that always targets best-in-class performance and fuel economy. Now the brand is announcing the engines which are to be included in the Volvo V60 Sportswagon. The model will go on sale in the United States in January 2014.
The V60 will provide its customers with the handling of a dynamic sports sedan but will also offers versatility for those who need a wagon. The car will be powered by a range of engine choices (listed below). It will include a front-drive power from the new Drive-E family, and all-wheel-drive models which will be powered by engines from Volvo's current lineup.
An example of the Drive-E gasoline engines that are featured is the two-liter, turbocharged, 240-horsepower version. The V60 customers will have the choice between new engine and some current engines. At the top stands the performance-tuned T6 engine, which will be included in the V60 R-Design. It is capable of generating 325 horsepower (239 kW) and 480 Nm (354 lb-ft) of torque.
Particular highlight here are the new smaller and lighter Drive-E engines that deliver extremely lower emissions and higher fuel economy. They also offer the opportunity to be enhanced by electrification.
Volvo V60 Engine Range:
| | | | | | | | |
| --- | --- | --- | --- | --- | --- | --- | --- |
| T5 | 4 cylinders | 2.0 Liter | Turbocharged | 240 HP | 258 lb.-feet | FWD | New Drive-E |
| T5 | 5 cylinders | 2.5 Liter | Turbocharged | 250 HP | 266 lb.-feet | AWD | Current |
| T6 | 6 cylinders | 3.0 Liter | Turbocharged | 325 HP | 354 lb.-feet | AWD | Current |
Source: Volvo