Volskwagen Polo WRC Street at Wörthersee
It's been a tradition for over 30 years now – a convention within the convention – The "GTI Meeting at Wörthersee".... for Volkswagen people. This year a concept "warm" hatch is making an appearance – It's the Polo WRC Street. And calling it warm is a massive understatement. Surely however, the GTI festival won't be a party of one. Lot's of other exciting appearances will be made as almost all of Europe rolls into Austria for the event.
Literally taken from the track and put on the streets, the Polo WRC Concept is due to become a reality in 2013. It's mad looks contribute to it's appeal – a rear spoiler, a diffuser, a sporty and lowered suspension and a bunch of R-WRC logos. It's not exactly a real WRC car (it wouldn't be road legal) but it is out there – we are talking 220 spine-snapping PS from a 2.0-liter TSI engine. Want one for sure.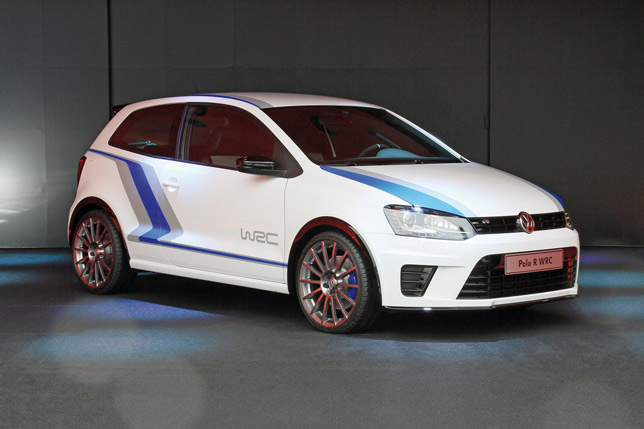 What is the real deal however is the Polo R-WRC – a road-going prototype of the actual FIA World Rally Championship. It's pretty serious about taking on its WRC rivals next year. At it's core a 1.6 TSI engine pumps out the 300 PS (that's the championship limit).
Other notable appearances at the GTI Meeting will be the Golf GTI Cabriolet – a 210 PS open-top with a DSG transmission as an option and an XDS electronic differential lock on the front axle.
If you happen to be there, be on the look out for a Volkswagen Golf "GTI Black Dynamic" design concept as well. It's been styled by a bunch of young men and women for the... young men and women – black and red motives, a low ride, a 1,800 Watt sound system with nine speakers and subsequently hardly any space for luggage.
The last of the best would be a Golf GTI "White Concept" and as you might imagine, it is white in color. Inside however, again we get that Black Dynamic gene of red and black (it really is a classic this combo). Some contrasting stitches here and there, on the fine Nappa leather, GTI logos. It's more of a visual feast than anything else.
Source: Volkswagen