Vilner Transforms 1976 Chevrolet Corvette Stingray C3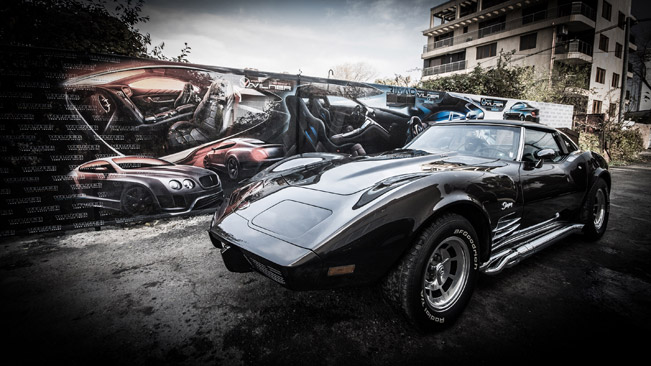 Art design Studio Vilner, known as the "Atelier of unlimited possibilities", has just shared with us its latest project. A classical 1976 Chevrolet Corvette has received fine makeover, which refreshes the forms of the legendary Stingray C3 and at the same time keeps the classic lines of the U.S. muscle car.
In order to turn this car in to another magnificent project of Vilner, the work on this Corvette started with the engine. The 5.7 liter V8 Small Block unit got new head, shafts and two twin carburetors.
All of them were delivered by the U.S. experts at Edelbrock Performance. The generation was shortened and was carried over to the side of the body. The machine hasn't been put through a dyno test, which means that the results of the power tuning are not known. What is expected however is a peak power of 300 hp (220 kW).
The exterior of the car has also been modified and has received new varnish in pearl brown color, while the targa roof trim got upholstery from calf leather adorned by decorative stitching. The original nickel-plated wheels were left untouched as well as the form of the tail-lights.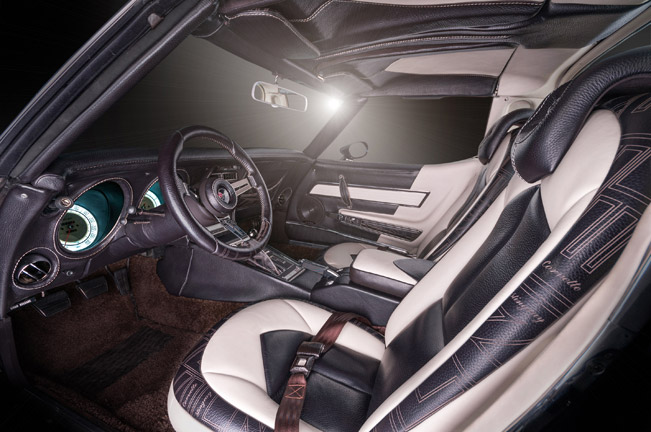 The latter, however, have entirely new bodies that rely on new LED lights that in turn add a note of futurism in the classic stance of the carosserie. In order to be convenient for driving, this Corvette got new daytime running lights as well as new turn signals.
To go even further into details, into the original bodies of the parking-lights and indicators were integrated LED-daytime running lights and LED-indicators, as well as into those of the tail-lights. They were created specifically for this automobile and indeed they are unique.
In the opening of the front fenders were inbuilt two chrome-plated grills, while the rear bumper of the car is with completely changed design for a better line. One of the most attractive features here is the original chrome-plated boot on which is attached a vintage suitcase made of camel leather.
The interior is where the true power of Vilner lies and this classic Corvette took the maximum advantage of this fact. The dashboard was entirely transformed; new is also the design of the dials of the tachometer and speedometer.
The Audio system here is made of high quality source by Mcintosh, three amplifiers and three-band front system delivered by Ground Zero, as well as two subwoofers by Peerless.
Furthermore, the seat's upholstery was made of a combination between calf-nappa leather and box, while the laser engraving provided an additional note of personalization. At last, the elements made of wood veneer were replaced by inserts made of high-tech Corian material.