Vilner Smart FotTwo Square Style
Smart ForTwo received another tuning package, but this time from the Bulgarian Custom studio Vilner. The small city car is completely transformed both inside and outside. The aim of the company is to create a vehicle, which attracts a lot of attention. Still, Vilner ForTwo will be used as a promotional car.
The name of the project is Square Style derived from the chequered motifs on the vehicle.
Vilner used orange foil with patterns of stitching for the exterior with full chrome panles and orange soft for the alloy wheels, mirrors and other details.
The interior boasts new two-tone leather upholstery, new trim for the dashboard, roof and door panels. ForTwo also received special floor mats.
The steering wheel is revised, too. It is specially designed to be more ergonomic, because the car is used mainly in the city.
With all these modifications, Vilner Smart ForTwo is a real eye-catcher, instead of a regular small city car. The idea for creating customised Smart is not unique, but the way Vilner did it is just brilliant.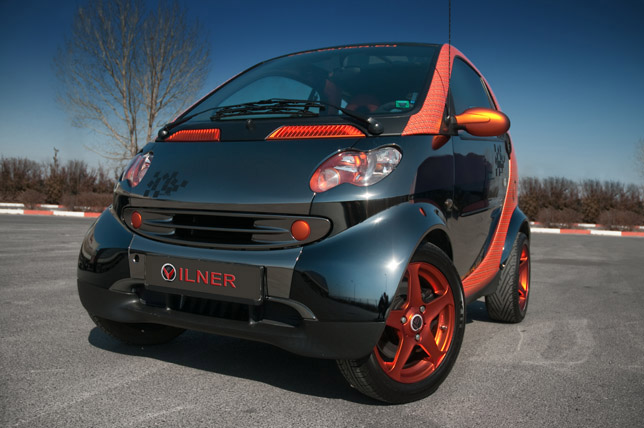 Source: Vilner