Vilner Finally Releases New Project Based on Morgan Plus 8 Anniversary Edition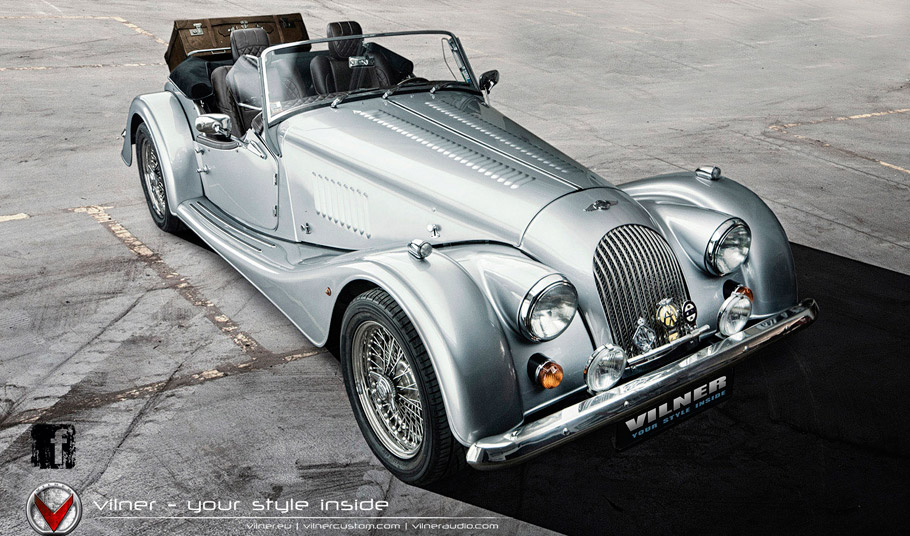 The last time we have heard about Vilner was almost five months ago. Right ahead of Christmas the tuning studio has released Porsche 911 cabrio-based project that has also drawn a lot of attention. Luckily the talented specialists have been working on many projects and have been very busy. One proof for that is their newest project, involving a Morgan Plus 8 roadster. How cool is that! But let me continue.
History Behind this Car
There is nothing but great work involved here. As usual. This Morgan Plus 8 is a very special edition, because it is one of the jut 35 ever released. It is actually an anniversary edition which was released to commemorate model's 35th birthday. As a Morgan car, it is also hand made.
Even more special about this car is that its owner has purchased it, wanting a special cockpit treatment. However, he wasn't lucky, because Morgan said that the options are limited and he should be content with the original gray-white leather and no interior detailing at all. And this is when he obviously contacted Vilner.
SEE ALSO: Can Porsche 911 Turbo Cabriolet be More Exclusive? VILNER Answers with new Project!
Interior
The tuner set a goal to give the Plus 8 the deserved attention to the detail and cabin treatment in accordance to the traditional spirit of the 35th Anniversary edition. For this purpose, the craftsmen chose vintage brown leather with diamond stitching. The latter varies in terms of color in different places. For instance, the seats and headrests received a silver leather fiber, repeating the color of the aluminum panels.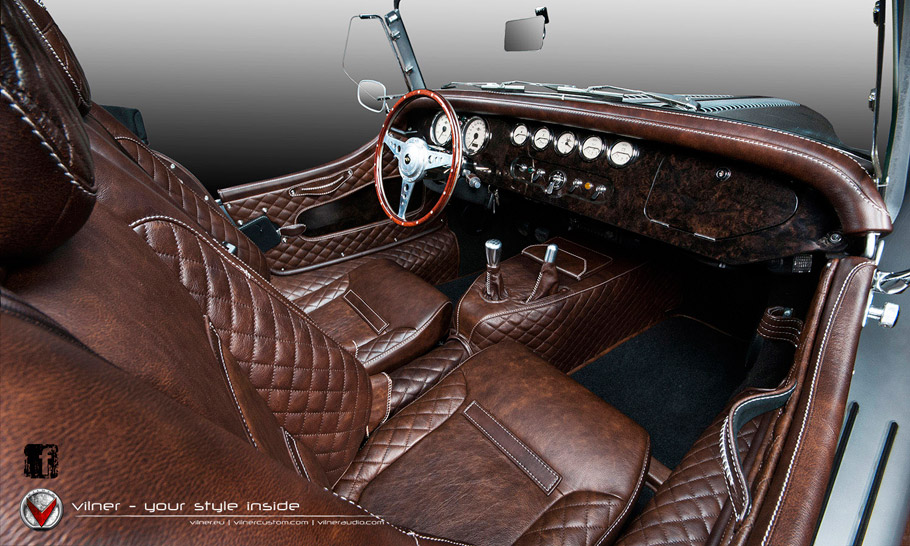 Other details, like the door mechanisms, have been wrapped in black Alcantara, while the thumbs – in brown skin. In addition, the belt buckles have also received leather treatment. Other interesting detailing involves special screws with polished metal heads, which corresponds to the beautiful aluminum wood-enhanced steering Moto-Lita wheel.
Exterior
There are no exterior modifications involved in this project. So, it basically features the standard silver paint scheme, applied over the hand-bended aluminum panels. The alloys are multi-spoke and the overall style of the car is a pure expression of the British tradition.
Drivetrain
No changes have been applied to the engine as well. This means that the 2003 Morgan Plus 8 35th Anniversary roadster is powered by the 3998 cubic V8 engine, which produces no less than 190 hp (140 kW) and 320 Nm (236 lb-ft) of torque and which is mated to a five-speed manual transmission that drives the rear-wheels.
Source: Vilner