Vilner team has prepared us something special for its 20th anniversary!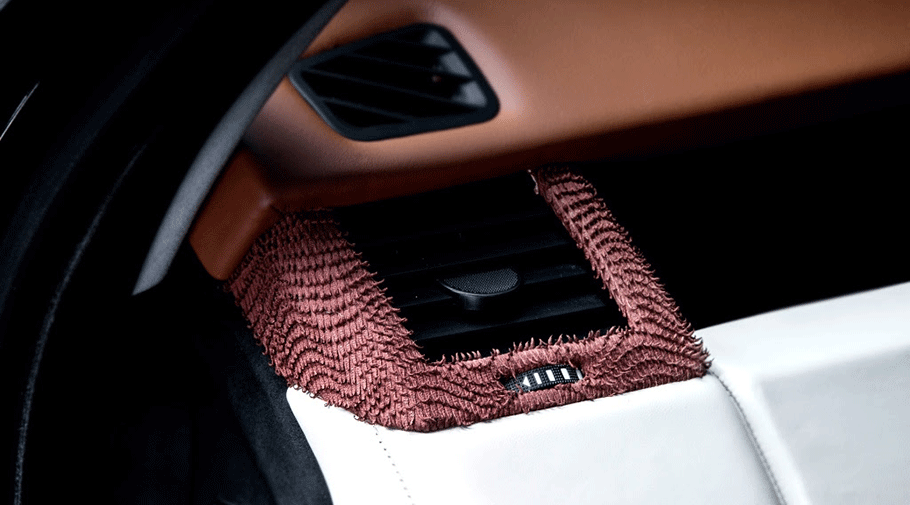 Our friends from Vilner showcase a rather special project in progress. Definitely incredible people with incredible products, we are most interested in the teaser that they showed us. What they shared with us is an idea that will be incorporated in a vehicle for the first time. The occasion is brand's 20th anniversary.
We are talking about an interior project that includes fillet Alcantara incorporated in the ducts. Sadly, this is all we know by far, along with the news that this will be only one of the many radical styling approaches.
In fact, the lucky vehicle is also a notable one. It comes from Great Britain and it was originally bought by the producers of "Britain's Got Talent" and it was later touched by tuners at Barugazi only to be given to a star in the show.
However, vehicle's next owner is still not completely satisfied. He does want something truly inspiring. After a period of gathering information about different tuners and studios, our man finally makes a great choice: he gives the vehicle in the hands of the magicians from Vilner. And what happens next is yet to be revealed.
SEE ALSO: Vilner with another unsurpassed project based on the strong Jeep Grand Cherokee SRT8
As always, the mystery drives us almost mad and keeps us guessing what is going on in Vilner's studio. Actually, we have figured out half the truth: this is going to be a spectacular result. As far as we know how these incredible technicians work, we do not doubt what they say. And they say it will be spectacular.
Stick with us for further information.
 Source: Vilner