Vauxhall and Josh Stika Collaborated To Create Incredible Piece of Art

The well-known British artist Josh Stika revealed his latest artwork concept, that include collaboration with Vauxhall Motors. After numerous shows and numerous hours of work, the British artist comes back to the Shoreditch streets with incredible idea to demonstrate.
His latest work includes a graphic swirl on a wall of Sclater Street near Brick Lane, which stretches onto Vauxhall DAM ROCK AIR vehicle, which creates an incredible optical illusion, only witnessed from certain points.
The collaboration between Stika and Vauxhall Motors really demonstrates the talent of the artist. He really can create an incredible masterpiece and he shows it one more time with the special project and fresh idea of a car and a wall. Incredible. Stika uses his style of graphics and typography to paint the wall and car, which is the secret, behind the incredible optical illusion.
The wonderful piece of art will remain on Sclater Street, between Brick Lane and Boxpark until 30th May 2015. It is really a beautiful piece of art, that everyone must see with his own eyes.  As some anonymous street artist have written once upon a time, "The earth without  "art" is just "eh"". Think about it.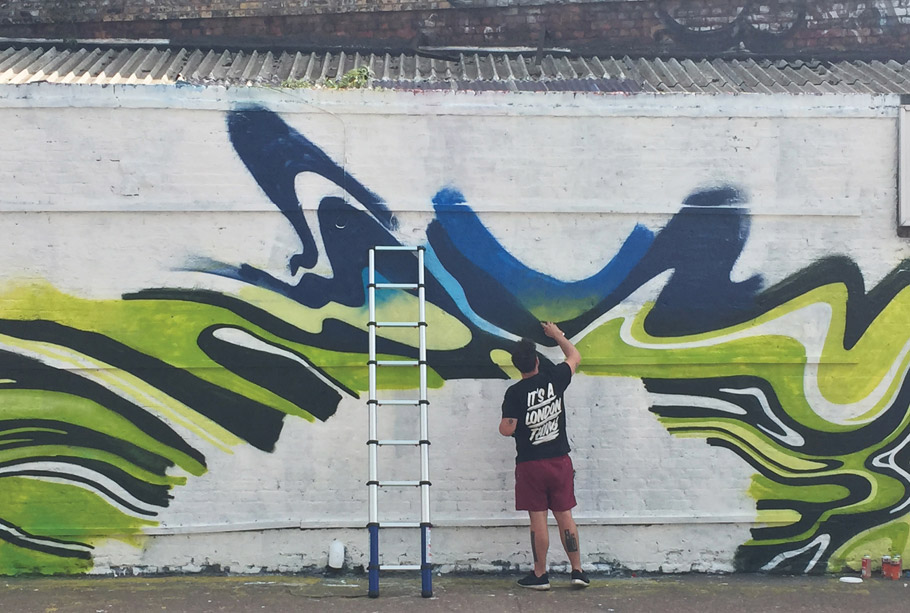 The ADAM ROCKS AIR is an ultimate mini-crossover and comes with starting price of $ 22,908
[nggallery id=11718]
Source: Vauxhall