VÄTH reveals new exclusive wheels in its latest tuning project. Check 'em out!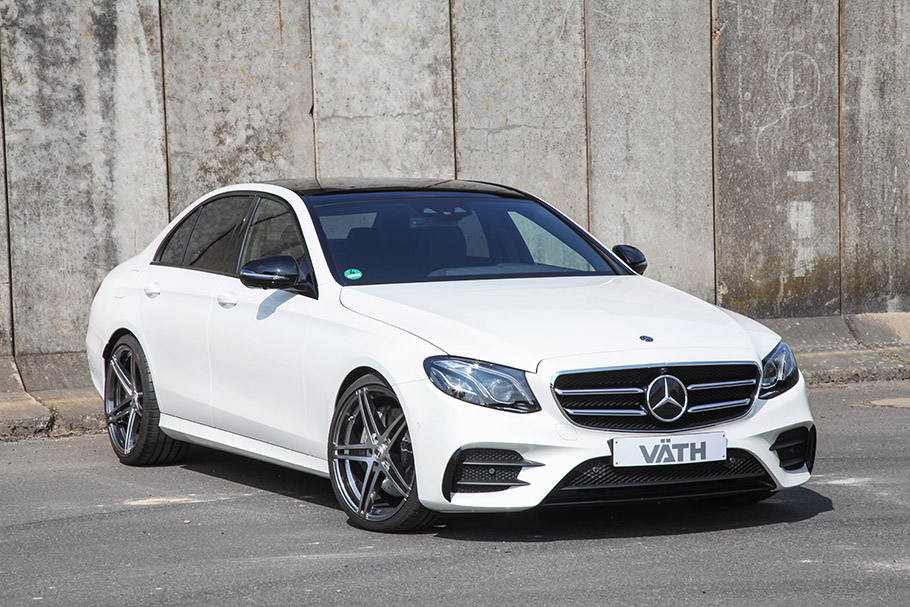 Even a sexy vehicle as Mercedes-Benz E 350d can become even more appealing and more aggressive with a touch of exclusive features. VÄTH Automobiltechnik in Hösbach has done just that – add a kick to the prominent machine and showcase that boundaries can always be pushed forward.
First of all, VÄTH team has fitted an additional controller with optimized engine electronic, named V35D, which adds a neat kick to the overall power output in order to reach the massive 310hp and 710Nm of torque. This system also ensures new electronically limited top speed of 250km/h. Further enhances and changes include lowering the whole body height with a total of 30mm and exclusive suspension system fine-tuning.
All these enhancements are marked with exterior goodies – there are VÄTH-V2-GT rims installed in dimensions of 8,5x20-inch with 255/30ZR20 wheels on the front axle and 10,0x20-inch with 295/30ZR20 on the rear. These rims are available in titan-high-gloss or black finish and can be purchased separately from the whole tuning concept.
SEE ALSO:  Aston Martin revives the iconic Golfifinger vehicle with limited edition series
And last, but not least, the mighty vehicle can also be recognized by the mighty roar, provided by new exhaust system. Neat! So, do you like VÄTH's latest project? We surely do – what has impressed us is the fact that the engineers and designers haven't changed the base concept that much and remained everything we love about the Mercedes vehicle – style and confidence and has simply built from this foundation. Enjoy!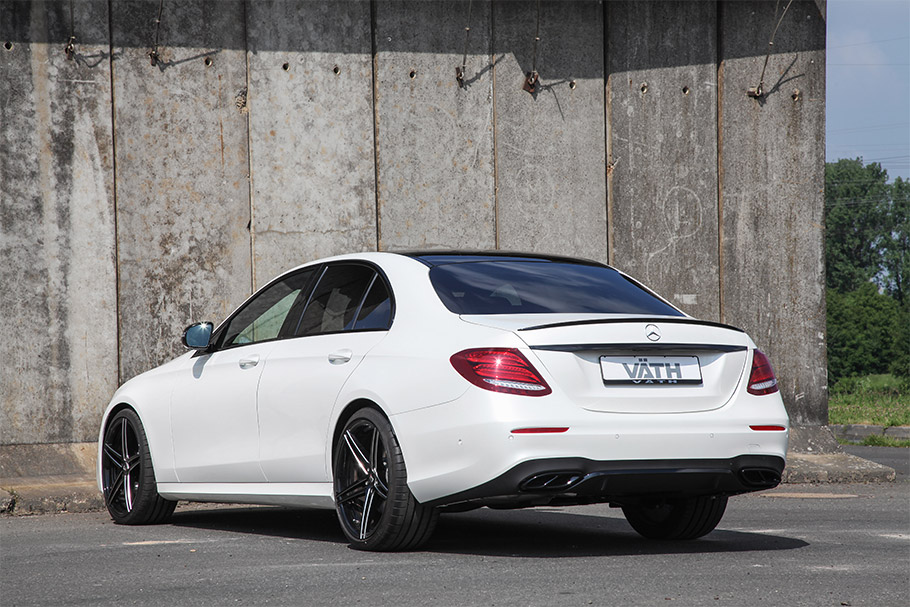 Source: VÄTH