Toyota Prius - UK Airport TAXI
The UK airport taxi service company Checker Cars has taken delivery of the first of an order for 80 Toyota Prius cars. Just five units arrived at the company's office in Essex, today. Checker Cars has 1000 drivers and is the official taxi operator not only at London Stansted but at Gatwick, Bristol, Cardiff and Southampton international airports. The company also services London Heathrow from an off-airport office.
"We will expect to replace the cars every couple of years," commented Checker Cars' Managing Director David Crouch.
"We're initially using them at Stansted but we will then involve our other airports.", he added.
"Our environmental policy is to reduce emissions wherever possible, and we're also looking for greater economy in the operation of the fleet, because with fuel prices as they are that's becoming more and more important. Congestion charge is also a factor.", finished Mr. Crouch.
Toyota Prius T4 returns amazing 70.6 mpg and emits just 92 g/km, which is awesome, because we all know about the problem with the pollution, especially in the big cities.
Prius is a full hybrid, which means that it can go only on electricity at lower speeds. The result is zero fuel consumption and zero emissions.
Prius T4 includes Bluetooth, heads-up display, seven airbags, electric windows front and rear, 17-inch alloy wheels, rain-sensing wipers and cruise control.Checker Cars has also specified the leather option pack.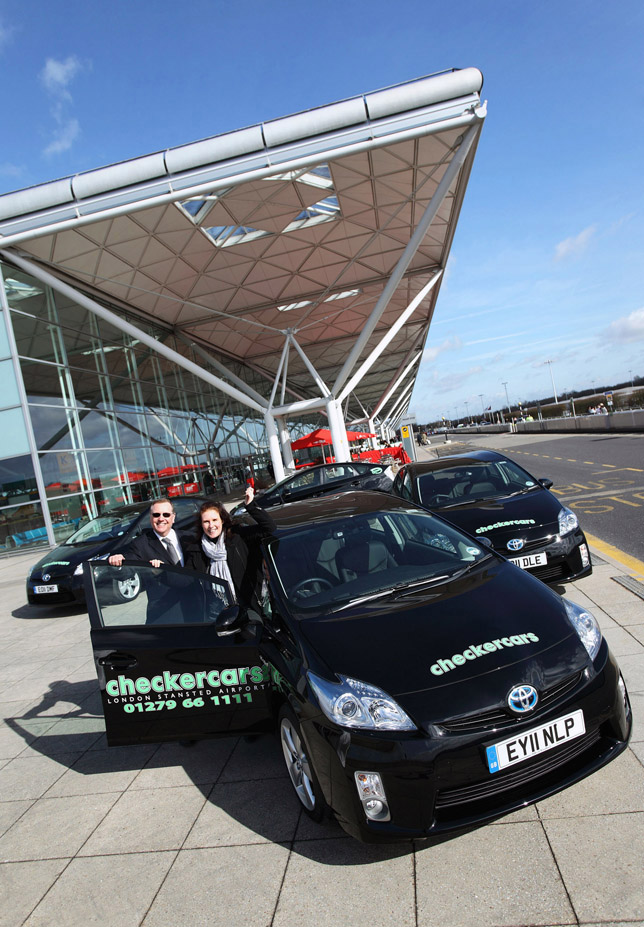 Source: Toyota