Toyota 86 GT And GTS Get Updated Suspension, Interior And Exterior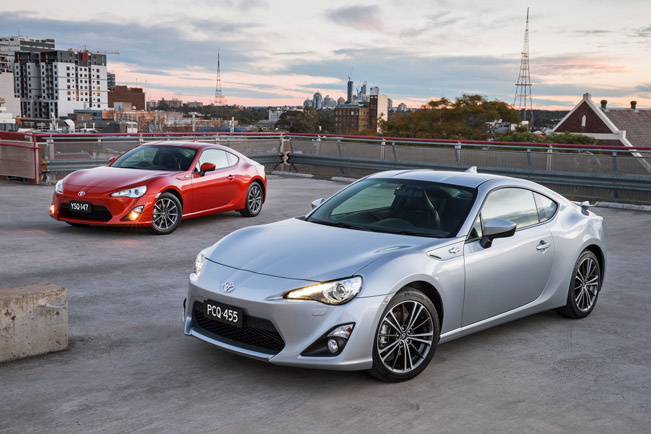 2014 Toyota 86 GT and 86 GTS are now getting refined exterior and interior next to its updated suspension. Toyota has made subtle refinements to the widely praised suspension of the sports car. The more rigid suspension setup of these models will contribute for better handling response and steering feel. In addition, it will also improve the overall ride quality. The aim of achieving improved and smoother ride and sharper handling was accomplished via revision of the way suspension components were attached to the chassis.
The body roll was decreased, while the handling stability and response was increased. The latter was achieved by new suspension mounts and adopting lower-friction oil, oil seals and guide bushings. In addition, there was also implemented a retuning of the shock absorbers. In this way their characteristics were refined.
Next to these "under-the-skin" upgrades, Toyota also added new interior and exterior packages to enhance the visual appeal of the model. Inside, the GT variant now comes with the same instrument cluster as the higher-grade GTS.
This means that it features a digital speed read-out and a rev indicator light to warn of the approaching red line. There is also a shift-position indicator. Toyota 86 GTS now includes a reversing camera and a sportier carbon-look motif for the instrument panel surround.
On the outside of both vehicles, Toyota has added a shark-fin antenna to the roof for aerodynamic as well as aesthetic reasons. In addition, the company has also included two new colors in its exterior paint palette: white and silver.
Source: Toyota