The True Champion: The Ford F-150 Pickup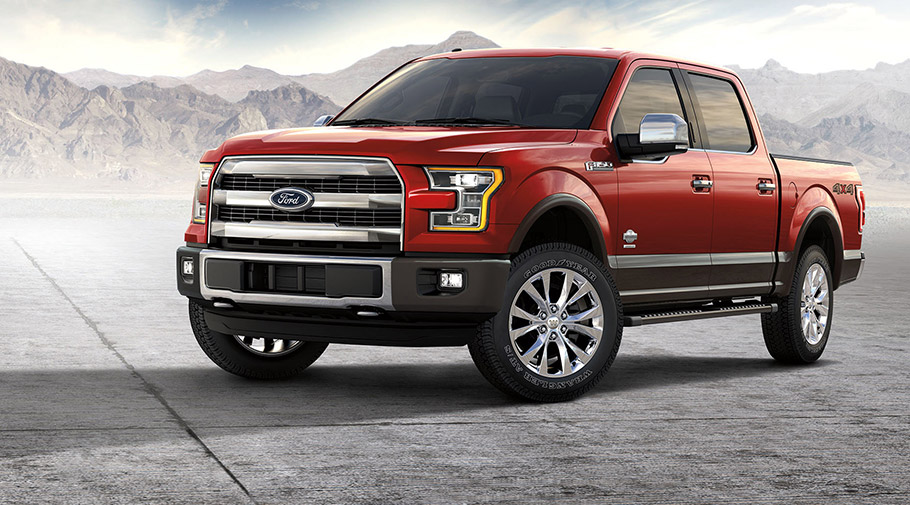 The Ford F-150 truck is one of the all-time best selling trucks in American automotive history. Whatever it is that you want a truck for the F-150 will meet your needs. This light duty truck is powered by a V6 3.5-liter gas engine and the 10-speed automatic transmission enhances an already smooth and quiet ride. There is also an off-road version of the F-150 called the Raptor, which has come back after a short absence. It is powered by a 3.5-liter V6 turbocharged engine that will get you where you want to go on almost any type of terrain.
The Ford F-150 also comes with an optional V7 5.0-liter engine, depending on what trim level you choose. Whichever engine package you go for the F-150 will always deliver ease of handling and a very comfortable interior, just like it has done for the last seven decades. That's right, almost seventy years have gone by since the first F-150 rolled off the assembly line. Back in 1948 the Ford truck was known as the F-3. The numeral after the F has changed over the years but Ford has managed to give the same rugged and at the same time, stylish, truck, no matter what year, to the American truck buyer.
Each successive generation of the Ford truck F-series has been one of the most popular and revered truck in the country. I can also boast that it has been one of the best selling trucks in the country over the almost seven decades it has been around. Some people think of the F-150 as America's truck and that's how we like to think of it too at Gateway Ford. 2017 represents the thirteenth generation of Ford F-150s and its popularity has not waned a bit.
SEE ALSO: A Pace Car by Kahn Design? Yes, Please!
Ford trucks have won numerous awards over the years including Truck of the Year, Best Redesigned Vehicle, Truck of Texas, Automotive Excellence Award, Top Safety Pick, Accessory-Friendly Pickup design Award, Best Overall Half-Ton Pickup Award and tons of others (no pun intended), The Ford F-150 has also won countless motorsports races including, the san Felipe 250, the NASCAR Craftsman Truck Series, The Primm 300 and many more.
The Ford F-150 has proven itself to be America's truck many times over and the 2017 models are doing it all over again. You can take a test drive at Gateway Ford.