The most expensive car crash in the world
8 Ferraris, 2 Mercedes and a Lamborghini in collision in Tokio
The most expensive collision of cars in history just happened in Tokio, Japan. In it were involved 14 luxury automobiles: eight Ferraris, two Mercedes and one Lamborghini. The other cars involved were Nissan and Toyota vehicles. The estimated worth of the crashed automobiles is over $4000000.
The accident happened on the highway, where a sports car admirer lost control over his own Ferrari because of the humidity of the road. Changing the lanes, he spun back across the highway and ended up in making an expensive freeway pileup. Fortunately no one is badly hurt and there are nod lethal cases thank to the good safety systems of the cars. However, the accident made really serious damages to the luxury cars and their recovery is impossible.
Among the smashed cars were two Ferrari F430s, two Ferrari F355s, two Ferrari 360Modenas and a Lamborghini Diablo.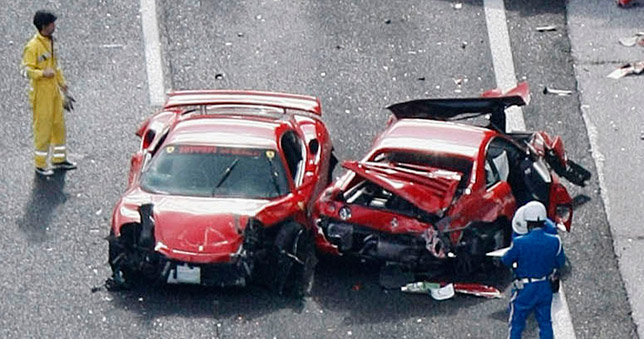 The Most Expensive Car Crash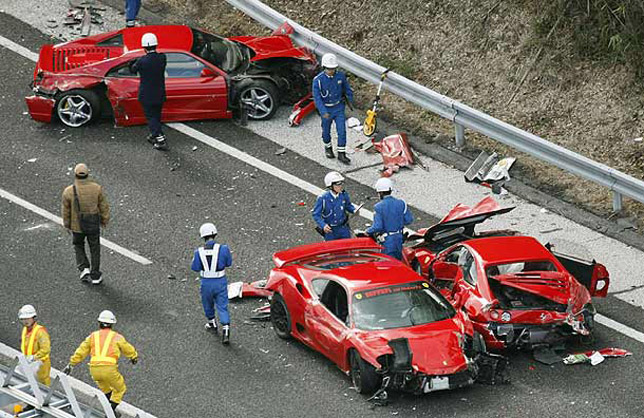 The Most Expensive Car Crash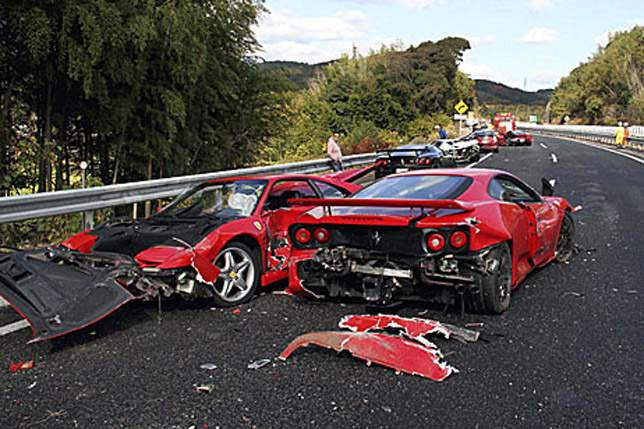 The Most Expensive Car Crash