TEASER: Bentley Continental GT by Vilner [VIDEO]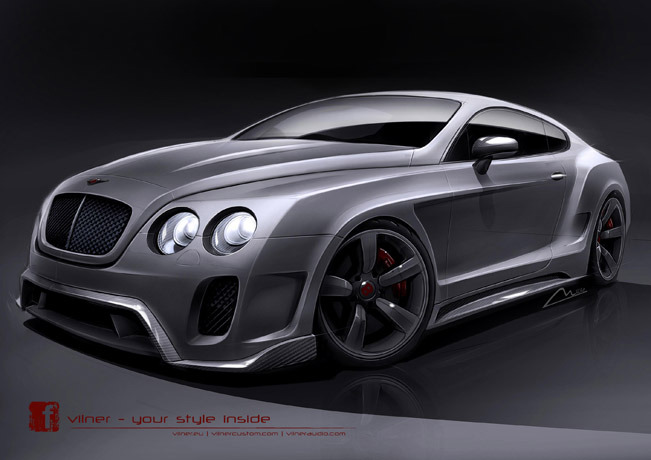 We have received extremely exciting news from the Bulgarian luxury tuning specialists at Vilner, who have just sent us a teaser video that reveals what will be their next exquisite project.
Studio Vilner have already established a very prominent position in the creation of superior interiors on different kind of automobiles of versatile classes. In addition, in their portfolio is evident that they have made some exterior finishes as well.
And now it is the time that they are also about to showcase their first entirely reworked automobile, which in addition is among the vehicles in luxury class. Namely, they have completely transformed a first generation Bentley Continental GT.
Of course, Vilner has paid great respect to the majestic and imposing design of this Continental GT, and on this sound basis they have created a project that is fully produced in Bulgaria.
All that is disclosed so far (besides the three designer's images of the project) is that the tuning is accomplished in three directions. First of all, the exterior was changed with the aim to bring about more aggressive and unique stance. Secondly, this Bentley is equipped with entirely new interior. And at last, but not least – the power output of the car is enhanced.
Enjoy!
Video Source: YouTube
Source: Vilner