2015 Suzuki Celerio is Ready to Conquer the City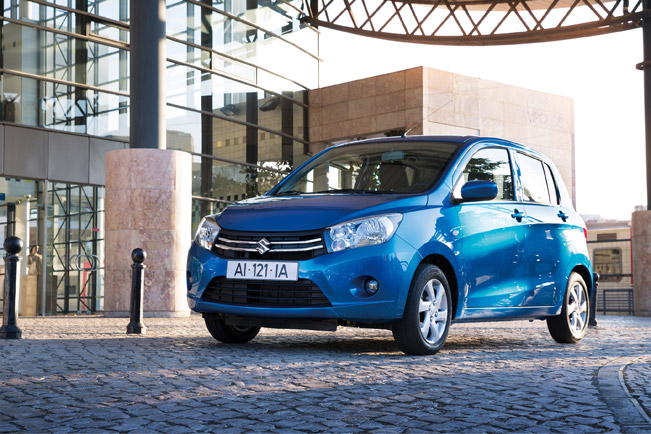 2015 Suzuki Celerio which was shown earlier this year at the Geneva Motor Show goes on sale from February next year. It will be seen in the streets of Europe with its elevated driving position, interior space and big luggage capacity of 254L. The main goal of the design of this car was to ensure that there is enough space within a compact body of just 3,600mm length and width of 1,600mm. The height is of 1,530mm. The wheelbase on which the car sits measures 2,425mm.
Going further to the standard specifications, we must say that this Suzuki go a really nice treatment. The range will include six airbags, including driver, passenger, side and curtain, ESP, air conditioning, alloy wheels, DAB Radio, CD Tuner, USB and Bluetooth connectivity.
However, there are no details on the grading structure of the car. It will be announced by the end of the year. Another benefit that the Celerio offers are the low CO2 emissions of 99g/km and fuel consumption of 65.7mpg on the EC combined cycle.
In fact, Suzuki is preparing new Dualjet engine with even higher fuel economy and CO2 emissions, which will fall to just 84g/km, which will be introduced in the summer of 2015. At that time the company will also introduce the newly developed Auto Gear Shift (AGS), which includes Intelligent Shift Control Actuator positioned at the top of the transmission that operates the gearshift and clutch automatically.
What we haven't told is that the Celerio will be available in six colours. Five of them will be with metallic finish and one in a solid colour.
Source: Suzuki