SR Auto Lamborghini Gallardo Spyder: Project Mastermind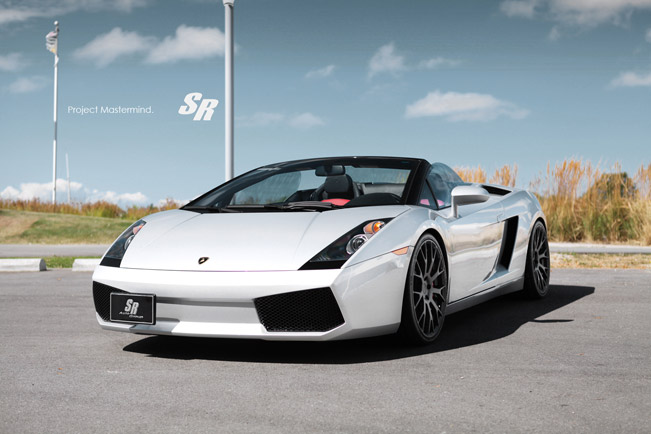 Project Mastermind is the name of the latest work of the tuners from SR Auto Group, which is done not on a mere car but on a true Lamborghini. In addition, it is the convertible version of the Gallardo Spyder.
SR Auto Lamborghini Gallardo Spyder is powered by a 5.2 liter V10 with 550 hp (405 kW) and 540Nm (398 lb-ft) of torque. This means that it accelerates from 0 to 100 km/h in only 4.2 seconds on its way to the top speed of 319 km/h (198 mph).
Moreover, the soft-top of the Gallardo Spyder is designed for unlimited top-speed enjoyment both open and closed. With the aim to capture the glory of a cabriolet supersports car, the tuners have performed so well that they are enhancing the immaculate appearance of the Gallardo.
What they have done in particular is to equip it with a set of mesh wheels. Their choice was the Design 2WO by PUR Wheels. A great attention to detail has been paid to those wheels in a Modern Matte Black finish.
Source: SR Auto Group