Skoda Fabia vRS 2000 Concept
Skoda has also revealed a nice concept at the exhibition by Lake Wörthersee. The model is Fabia vRS 2000, which is specially prepared for this anniversary meeting. Besides the latest innovations in its sports models, Skoda will be offering a packed programme of entertainment.
"These days, the GTI-Treffen is rightly hailed by fans of powerful engines and sporty customisation as the Mecca of car tuning," commented Skoda CEO Prof. Dr Winfried Vahland.
"Anyone who comes to the event once never wants to miss another year of this fascinating get-together. The jubilee year of 2011 is a welcome opportunity for us to show off our sports models and make sure that everyone knows that Škoda really has something to offer here.", he added.
Fabia vRS 2000 Concept car is based on the Skoda Motorsport's broad rally car and offers plenty of room for four occupants. There are no further details about the interesting vehicle, so the visitors can look forward to the Fabia Super 2000, which was unbeatable last season as it dominated the IRC world championship series.
However, Skoda stand, covering an area of ​​600 m2, will host a lot of events for the visitors including in a rally simulation, experience a free fall, and race RC models.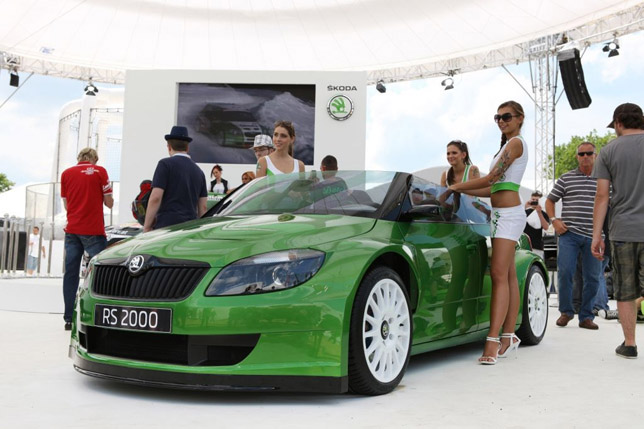 Source: Skoda