Shiny and exclusive: a collaborative project between titans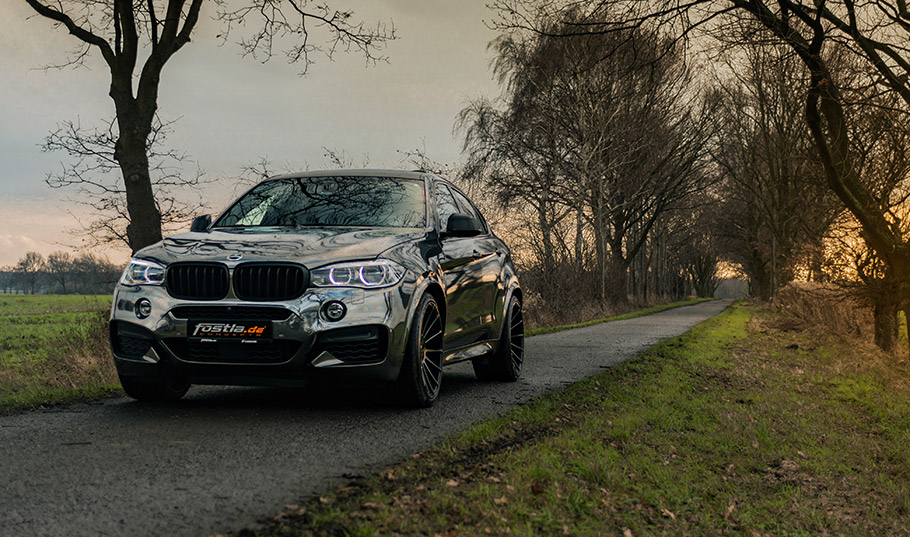 Fostla.de team enriches its partnership network with one more premium tuner: HAMANN. Along with PP-Performance, BRABUS and STARTECH the enlarged team aims towards further exceptional projects and exclusive engineering wonders.
And the results are already present: fostla.de reveals the stunning BMW X6 M50d F16. It features six cylinder enine with a total of three liter capacity. What fostla.de has tweaked is mainly the exterior: the mighty Bawarian machine showcases full vinyl wrap in Black Chrome color scheme and accenting it by putting black not glossy roof, mirror, door handles and diffuser finish.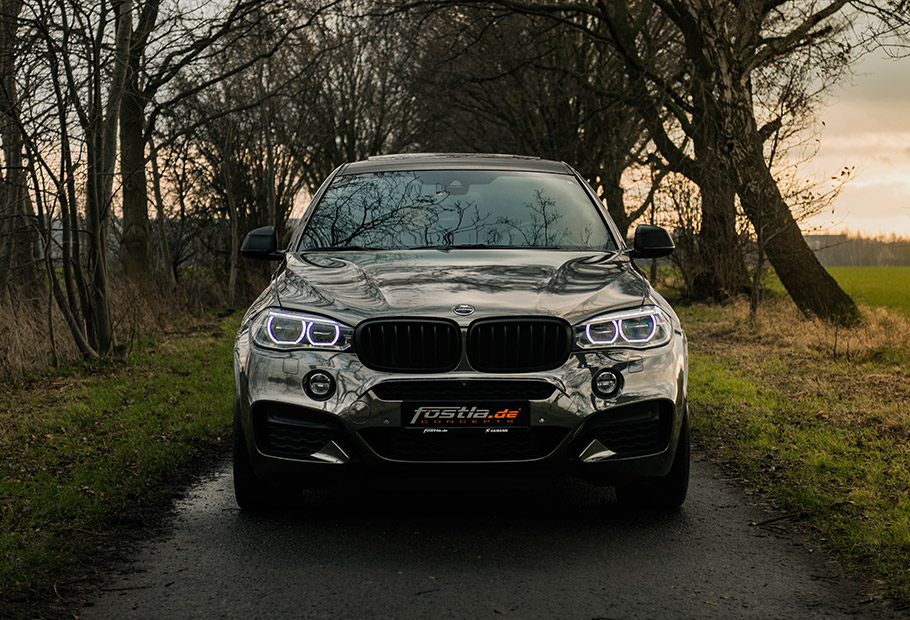 For the wheel-tire combo fostla.de decided to compliment HAMANN team – engineers have geared the lucky X6 with HAMANN Anniversary Evo II Black Line whels, wrapped by 10,5x22 tires in the dimensions 295/30 R22 on the front axle and 12x22 offset28 with 335/25 R22 on the rear axle, plus HAMANN spacer discs. Sweet.
SEE ALSO: Vilner presents AllRoad Ronin: check this bad boy out!
And last, but not least, drivetrain system. The 381hp and 740Nm power unit has undergone a precise procedure by PP-Perfomance engineers and now offers the massive 443hp and 845Nm of torque. Sweet, isn`t it?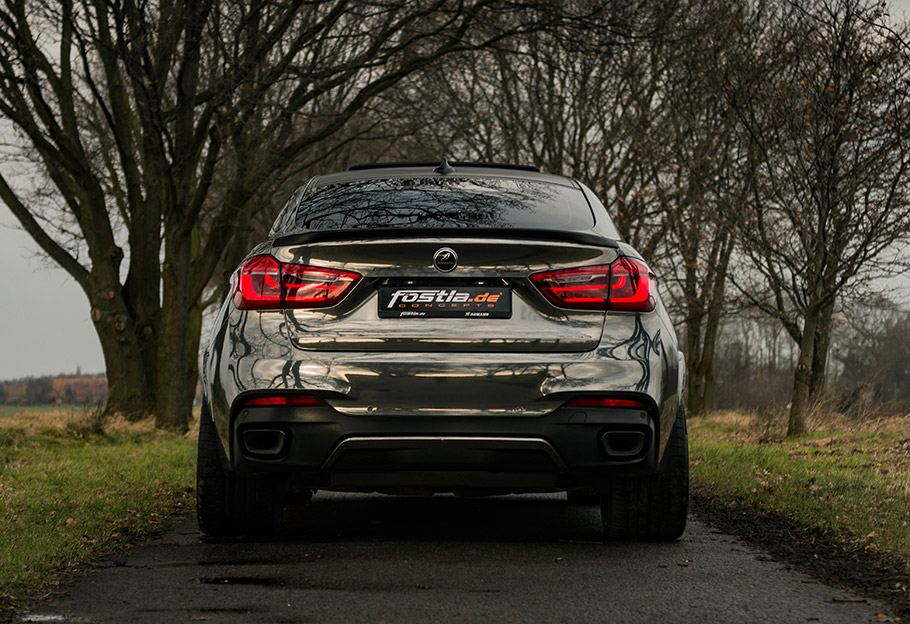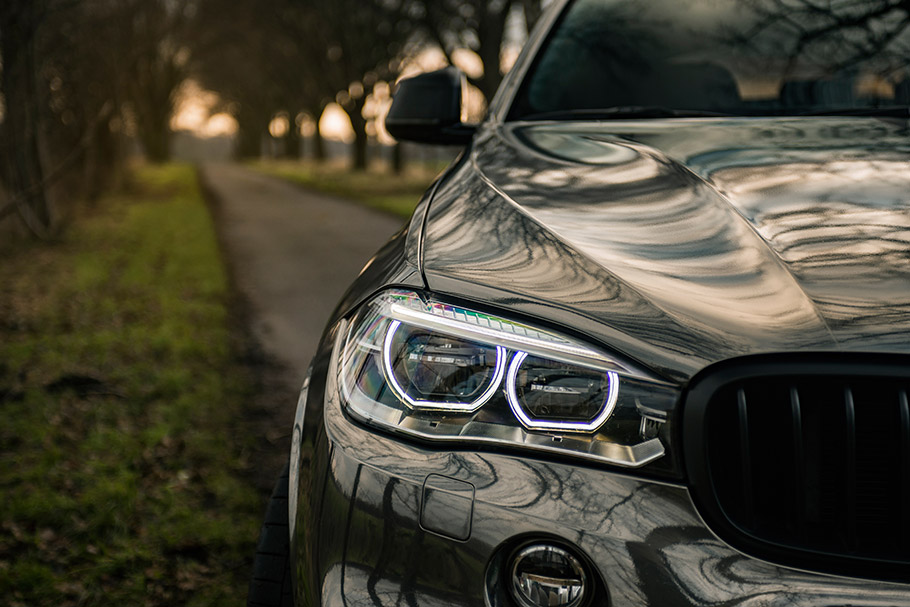 Source: fostla.de