Seven Seat Toyota Prius v for Australia
Australia will get a new seven-seater Toyota Prius v as an addition to the already established lineup that comprises of the Prius hatch and Prius c city car. Sales are expected to start in May this year with the idea to broaden the appeal of the hybrid family to the Australian public.
The seven-seat Prius v is 135mm longer, 30mm wider and 100mm higher than the Prius hatch. The wheelbase alone is 80mm lengthier in comparison, thus enabling the Prius to accommodate adults in all three rows.
"The Prius v is all about versatility - it is larger and roomier to meet the needs of growing families while retaining the Prius DNA of environmental performance and fuel economy," said Australia's sales and marketing executive director Matthew Callachor.
However, Toyota want to make it clear that this is not just a long-wheel base version of a former Prius. Design was made from scratch and all body panels are new. It will also be the first Toyota hybrid using Li-ion batteries in Australia. Spaced between the driver and passenger seat, under the center console, the battery pack is lighter and more efficient than the Nickel-metal Hydride one used in the past.
In order not to compromise luggage space, the third seat row can be folded for the sake of cargo space. If that doesn't prove itself enough, the second row can also be contracted thus making the Prius v a versatile family hybrid.
Power will come from Toyota's latest Hybrid Synergy Drive® powertrain which incorporates a 73kW 1.8-litre Atkinson Cycle petrol engine in combination with a 60kW electric motor.
In Australia, Toyota and Lexus have sold more than 35,000 hybrids, 17,000 of which are Prius models.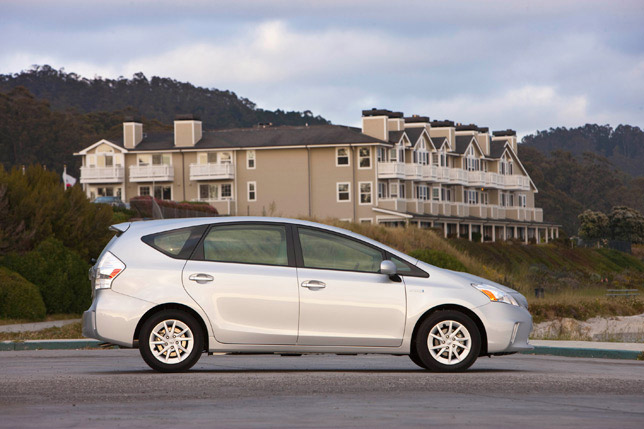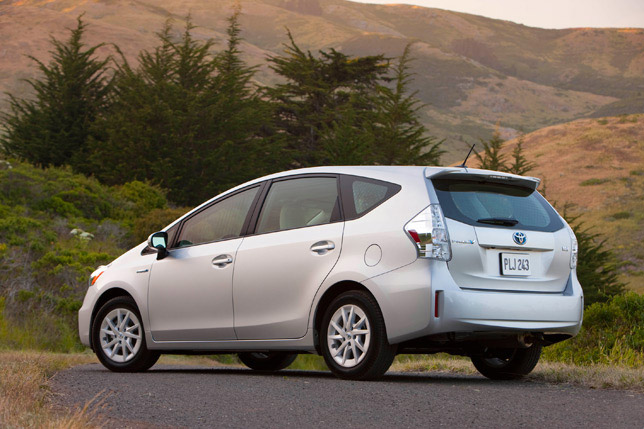 Spource: Toyota