Senner Tuning Reveals Upgraded Audi A6 4G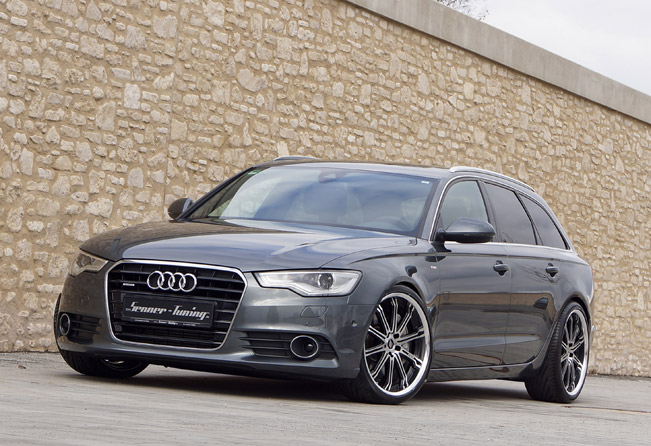 The production Audi A6 can deliver 313 horsepower (230 kW) and develop the impressive torque of 650 Nm (480 lb-ft). This amount of power is due to its 3.0l Tdi engine. However, the specialists at Senner Tuning weren't satisfied with these figures and had something in mind in order to offer even better driving pleasure are more power.
Therefore they have created for this Audi model a comprehensive tuning program. The result of it is an increase in power of up to 374 hp (275 kW) which was achieved via power boosting of the type Stage 2. The torque was also enhanced and it is now estimated at 776 Nm (573 lb-ft).
What is more, this amount of power had to be transmitted on the road via a proper way; there shouldn't be any significant loss of drive. For this reason Senner Tuning constructed a classical KW Street Comfort coil-over kit with a lowering section between 30 and 55 mm.
The German Tuners also added two work rims in their official program as adequate wheel/tyre combination. The choice is either the Varianza T1S wheel or the Sword SC1. What is similar between them is that both are black front-polished rims and have external beds that are anodized to high-gloss.
The two-part wheels are in size 9.5x20 inch and are matched to Vredestein Ultrac Sessanta tyres in size 255/35 R20. At last, the tuning program is finished by a sport air filter, a power converter for the electronic gas pedal and an adapted auxiliary heating system from Eberspächer of the type Hydronic II with iPhone control system.
Source: Senner Tuning