ROUSH Exhibiting at the Detroit Auto Show
For the first time in company history, ROUSH® Performance has a vehicle on display at the 2009 North American International Auto Show, more commonly known as the Detroit Auto Show.
ROUSH® is showing a propane F-150 and the ROUSH® Electric Vehicle (REV) in support of the Michigan Economic Development Corporation. In fact, you can even take the REV for a test drive around a 70,000-square-foot indoor track lined with more than 100 Michigan maple, pine and birch trees, waterfalls and countless flowers in full bloom.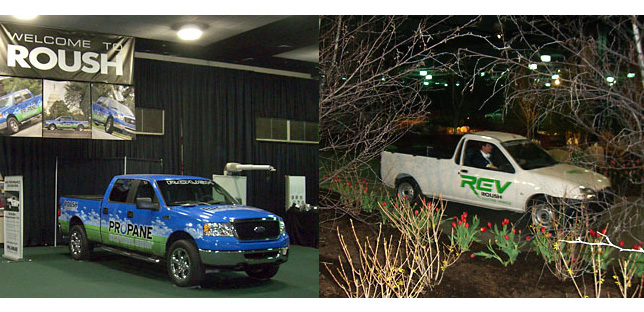 If you are planning on attending the Detroit Auto Show, be sure to head to the downstairs level of Cobo Hall and take a look at the ROUSH® Liquid Propane Injected F-150. The show is open to the public from January 17-24.