Rolls-Royce is Inspired by Fashion. Releases Wraith Special Edition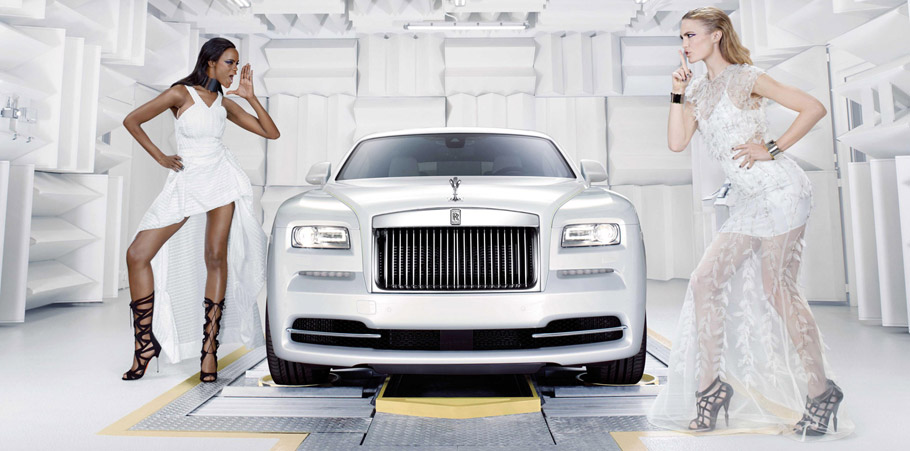 Could we compare a Rolls-Royce with the world of Haute Couture? The answer is definitely a "yes"! And this is not only because the exclusivity of both, but also because they have long been bound by a common philosophy: to use the finest of materials and create the most spectacular and exquisite product. And all of this is mixed with customer's personal preferences.
Therefore, it is no surprise that Rolls-Royce has just introduced a Wraith model which is called "Inspired by Fashion". The journey of this special edition model begins in company's tailor atelier - the Bespoke Design Studio. This is at the Home of Rolls-Royce in Goodwood, England.
SEE ALSO: Rolls-Royce Puts Phantom In The Limelight 
Exterior
Wraith Inspired by Fashion features two-tone exterior paint scheme including Andalucian White and Arctic White. It will be also offered with hand applied highlights in colors like the Jasmine, Tailored Purple or Mugello Red. There is nothing more to the exterior, but one should proceed to the cabin to get the impression of the glorious work of the designers.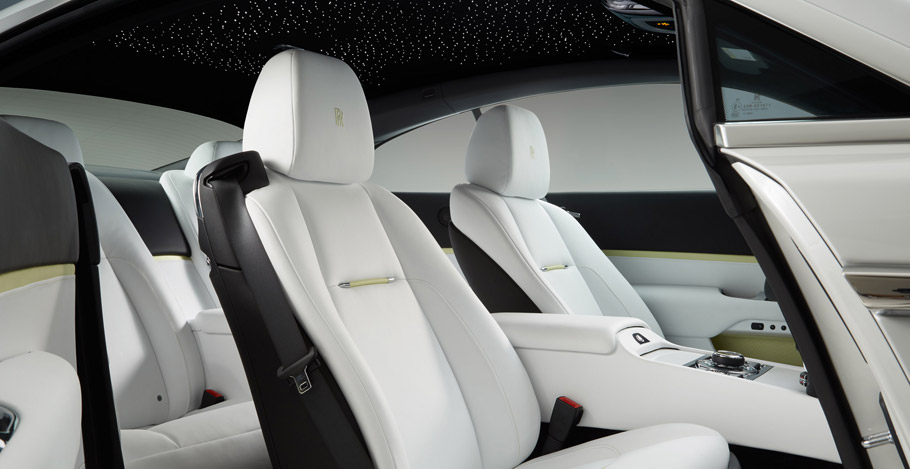 Interior
The interior includes the finest bespoke garments and its exclusivity is expressed via the tiniest details. Wraith's coach-doors come in the classic Arctic White and Black scheme. Embroidered headrests, seat stitching and piping are all made with the chosen accent color. The latter is also to be found on the steering wheel.
Car's front and rear door pockets are complemented via "Spirit of Ecstasy"-representation with each emblem set precisely at fifty-five degrees. The application of wood to the dashboard isn't missing, but prominently highlighting the exclusivity of the car. The dashboard integrates bespoke clock with a pearl effect. The contemporary fashion theme is a colourful silk strip found on the leather door-panel.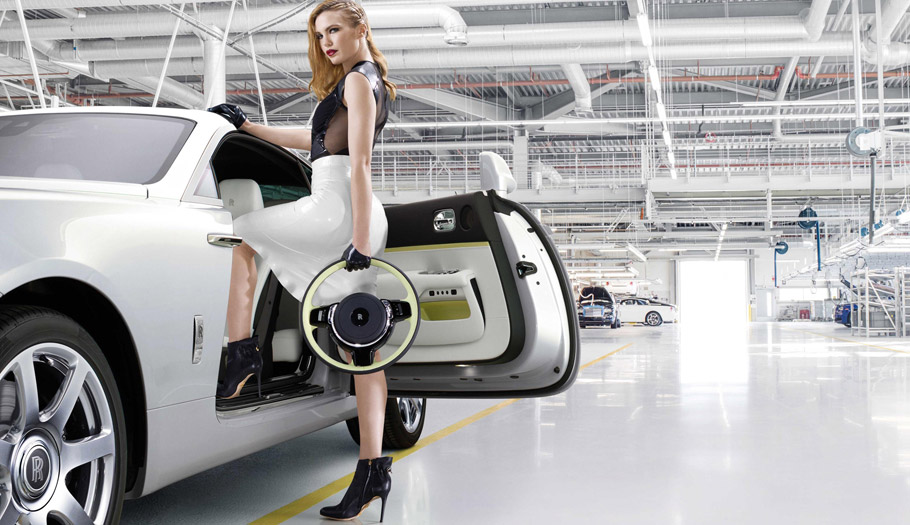 Wraith Inspired by Fashion will be debuting today at New York's PRATT Institute as part of the PRATT Presents Women of Influence in the Business of Style event.
Source: Rolls-Royce