Rolls-Royce Nautical Wraith is the Best Luxurious Car You'll See Today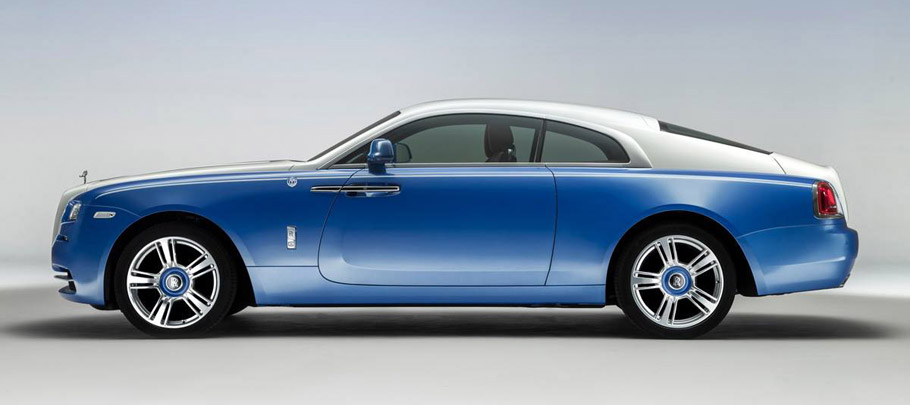 Rolls-Royce had just revealed on its official Facebook page and interesting project inspired by the deep blue ocean… or at least by yachts. Work of the Bespoke division of the brand, this car is beautiful expression of the unlimited possibilities and the craftsmanship of the luxurious brand.
Exterior
Called, Nautical Wraith for a reason, the car is dressed in bi-color paint scheme in beautiful Arabian Blue (almost skyish) and English White. All of this is linked by a pinstriped coachline, which imbibes the streamlined power of a graceful sea vessel. There are a lot of nautical details inside and outside the car. For instance the exterior paintwork demonstrates the detailed touches of Rolls-Royce Bespoke with the special anchor detailing. The luxurious Wraith runs on exclusive five-spoke alloy wheels accentuated with blue color around the hubcaps.
SEE ALSO: Rolls-Royce Black Badge: Taken to the Extremes 
Interior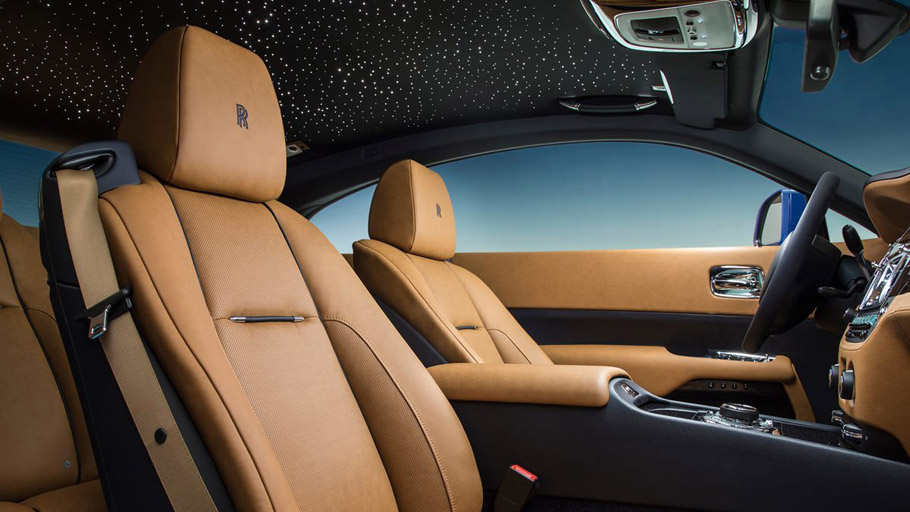 Stepping inside, one feels the immediate effect of a Rolls-Royce. The seats are wrapped in Forest Fall leather seating finished with Navy Blue piping. Again the tribute to yachts is expressed with the unique wood trim all over the dashboard. In addition, the anchor motif, intricately inlayed into the dashboard veneer, is a beautiful reminder of the Nautical Wraith's maritime inspiration. By the way, this anchor motif on the dash was created with different wood trim pieces. Other highlights here include the starlight headliner and the white contrast stitching.
There are no changes regarding the output of this particular Wraith. This means that it is driven by the biturbo 6.6-liter V12 engine. It generates 624 horsepower (459 kW) and 799 Nm (590 lb-ft) of optimum torque. The unit is coupled with an eight-speed transmission, which helps the car accelerate from 0 to 60 mph in 4.4 seconds. The top speed is of 155 mph.
Source: Rolls-Royce via Facebook