Rolls-Royce Ghost Series II Makes Debut In Geneva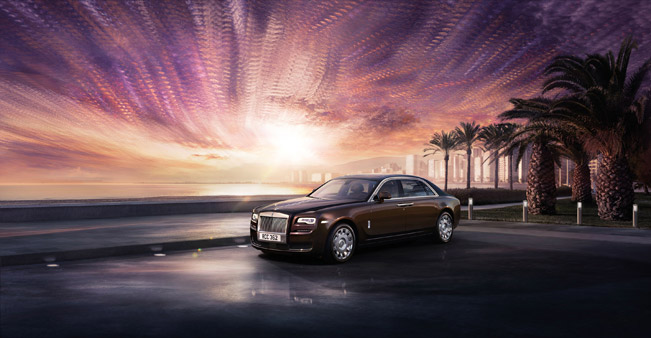 Today is the beginning of the 2014 Geneva International Motor Show, where the luxury brand Rolls-Royce Motor Cars has unveiled its brand new Ghost Series II. The car is fitted with the latest technologies and has a subtle re-design which keeps the popularity of Ghost's iconic presence.
First of all, at the front the new model sports re-sculpted LED headlights encircled by daytime running lights. This gives the car more dynamic visual appearance. In addition, the new headlights blend perfectly with revised surface treatments to the front of the car.
The bumpers of the Ghost II were also slightly changed and now they exude stronger stance and a sense of extra width and height. A contemporary treatment is visible through the addition of chrome inserts to the front air intakes. The latter now feed more air cooling to the front brakes. The waft line has been also re-designed.
The interior of the model delivers modern combination of luxury, technology and connectivity. II Series onboard technology features on-board Wi-Fi, Satellite Aided Transmission (SAT), which ensures the car automatically adapts to its surroundings, updated navigation system and car/user interface, an optional Bespoke Audio.
In short, the new series of the Ghost model will be the perfect choice for the successful entrepreneurs, offering a space from which to run their successful enterprises on the move.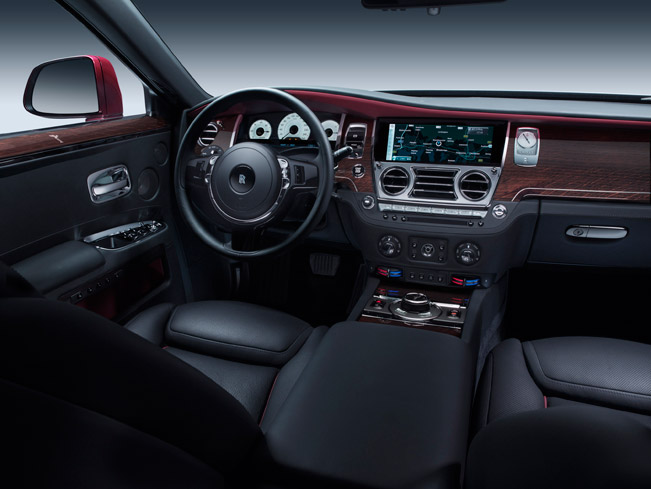 Source: Rolls-Royce