Rolls Royce Ghost by A.Kahn Design
Here's a Kahn Rolls Royce Ghost modified in ways you would least expect it to be. Yes, this particular one is all dressed up in a shadow line finish and riddled with subtle styling features that make a difference. But the most substantial change is underneath. And sadly, I'm not talking about the engine.
Let's start from the top. The side indicators are now clear, the headlights have surrounds, the tail ones as well, the windows also...apparently and there's some underfloor lighting. Four 9.5 x 22-inch Kahn Silver Mist Rolls Royce wheels complement the overall Kahn look. One still gets Rolls Royce's original emblazoned center cap however. All and all, not ground braking work this, but enough to give the Ghost some character so that it fits the Kahn philosophy about not submitting to uniformity and striving for perfection.
The thing about this Rolls Royce is that it offers a great deal more security than the standard one. Although one can only guess by the appearance, all the glassware is bullet resistant. It's an optional extra that comes with armor reinforced body shell underneath. We are not sure if that takes a toll on the Ghost's 6.6L twin-turbocharged V12, 563 bhp engine and even if it does, a few extra kilos won't maim it, right? In fact, at Kahn claim that the technology used in making all the bullet proof glasses results in an overall lighter construction. That's a bold statement.
What goes inside the Ghost is up to the customer. For example, instead of reclining separate seats at the back, one can have a single sofa bench which greatly improves the interior atmosphere. When it comes to color – whatever fits best.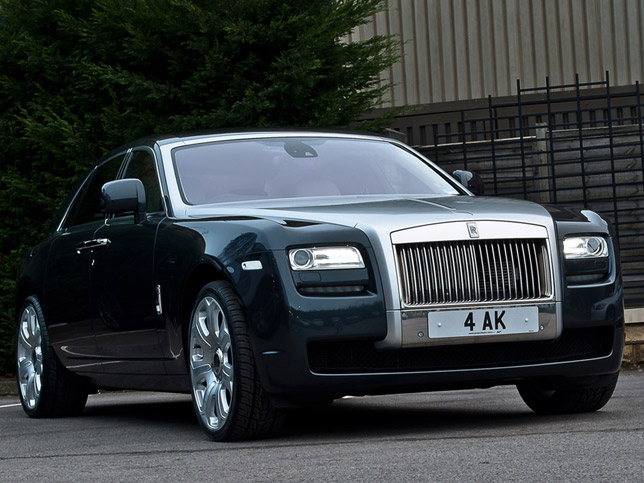 Source: Kahn Design